3 Top Spin Classes in Palm Beach FL to Start Your Health Revolution
If you're looking to lose weight, you should focus on fitness for a great toned body. A great place to get fit is at a spin class, and Palm Beach has plenty to choose from. Here are three of the top spin classes in Palm Beach, FL, that will start your health revolution.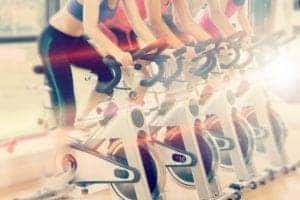 If you want a gym environment with great instructors and a fun, smooth spinning experience, visit CycleBar. At this spin studio, you'll have a variety of learning environments to choose from ranging from the classic class to themed classes for parties with gym partners.
CycleBar is great if you want more experimental studio environments like CycleTheater. In the CycleTheater spin class, you will exercise in front of a large theater screen to keep you focused.
If you're looking for a fun spin studio that builds off of traditional spin classes, visit CycleBar.
If you're looking for a spin class that focuses on the skill of the instructors and the philosophy of fitness itself, visit Momentīm. At Momentīm, you will have an opportunity to meet with instructors who have a passion for fitness and are eager to help you gain that passion too.
This studio has a focus on getting into the beat and feeling the momentum of the cycle as you move. The instructors will show you how to move with the beat to make fitness fun. If you want to learn to make spinning into a habit, visit Momentīm.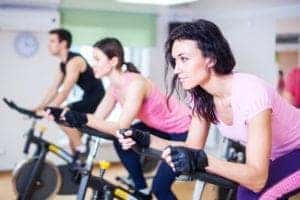 If you're looking for a smaller, more intimate class, visit Revolutions Cycling Studio. This indoor cycling studio was founded by a couple when they came up with the idea of a studio that worked off the ideas of cycling both on and off the road.
Revolutions provides excellent equipment that creates the right resistance to simulate off-road cycling. The instructors are passionate about what they do and they're always excited to meet new students. If you want a personal, indoor cycling experience with the exercise potential of an outdoor experience, visit Revolutions Cycling Studio.
Visit One of These Great Spin Classes
When you visit one of these spin classes you'll feel healthy and fit afterward. If you're looking for a unique take on the spin class, these Palm Beach, FL, based spin classes have a lot to offer. Keep cycling and you'll feel great in no time!