Giving Back to Our Community Around Greenacres, FL
Braman Honda of Palm Beach is proud to be an active member of our local communities.
Braman Honda of Palm Beach, like many local businesses in the Greenacres, Boca Raton, and Palm Beach area, spends a significant amount of time and effort investing in our local community. While some feel we do it for publicity, we actually do it because we feel it's important to take care of those around us. We love our community and want to make sure we do our part to keep it as beautiful as it has always been to us. That's why we take the time and make the effort to get involved with local organizations; to better the world we live in for today and for the future.
---
Braman Honda of Palm Beach Community Partnerships
---
Team Honda Week of Service

Braman Honda of Palm Beach will participate in the fourth annual Team Honda Week of Service on June 9, 2019. Team Honda Week of Service reinforces the Team Honda spirit of working together to make a difference in the communities in which we live and work. #TeamHondaCares. We gave back to our local community, the Braman Way, and invite you to join us for the next event in the future! Participants were divided into teams that competed in team-building challenges to win parts, tools, and accessories to help them build their bikes. The bikes were then donated to a local charity "For the Children Inc."
We are proud to partner with an organization that offers comprehensive family support services and educational programs in Lake Worth and across Palm Beach County. This is an opportunity for us to appreciate For the Children Inc. who has done so much for the community that we serve. We also believe it will be good for our employees on a heart-level. They will be proud of our dealership and proud to be a part of Honda's nation-wide service initiative. We have participated in Team Honda Week of Service in prior years, but this will be our first bike build. We have focused on the "Heart" of the dealership this year, and on building heart, culture and truly living our culture the Braman Way.
This is a really special way to allow our employees to experience the joy and transformation of giving, from the inside-out. For more information about this great charity, please visit their website:
What is the Braman Way?
Kids, their new bikes, and your friends at Braman Honda of Palm Beach!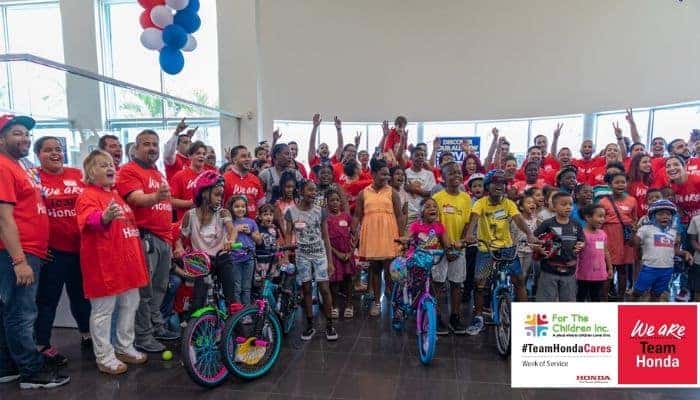 ---
St. Juliana Dads' Club Golf Sponsorship
The Shamrock Classic benefits the Saint Juliana Dad's Club and the Dad's Club Sponsorship Fund where Braman Honda Palm Beach is featured as a proud Sponsor! This event features a great afternoon of golf and many other activities including putting awards, hole-in-one awards, and team prizes. It's also is a perfect way to entertain friends, clients and meet new people in an exciting setting. Details for 2020 are not posted yet, but check back to find out ways to get involved.
---
Little Smiles
Little Smiles partners with many South Florida organizations to collect toys for local families and children, aiming to help those in shelters, hospices, hospitals, and similar facilities by distracting them from their current situation with something exciting like a new toy. While it obviously isn't a permanent solution to helping the kiddos, it can do a great deal to improve their moods, even if only for a short time. In addition to collecting new, unwrapped toys for kids up to age 17, the organization provides electronics, special events tickets, and VIP outings.
With ongoing local events, the group can bring a little fun to the kids' lives. In partnership with Little Smiles, Braman Honda of Palm Beach collects toys for its annual toy drive. So if you want to make a difference this year, there are many ways that you can get involved. The easiest way, of course, is to donate a new, unwrapped toy for a kid up to age 17. For more information about how you can get involved with Little Smiles, check out their website.
---
Wellington Wave Soccer Club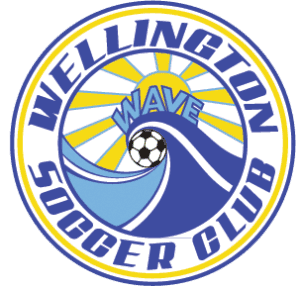 The Wellington Soccer Club (WSC) is an organization dedicated to the development of boys & girls soccer players who have the desire to compete at the highest level. Since 1995, the WSC has been the travel soccer provider for players residing in the Village of Wellington and the entire Western Communities of Palm Beach County.
---
Supporting the Educators of Somerset Canyons
Braman Honda of Palm Beach proudly offers the educators of Somerset Canyons a personalized path to car ownership and an innovative way to service your vehicle.
We invite you to enjoy a VIP EXPERIENCE as gratitude for your tireless efforts to educate and support the youth of Boynton Beach.
Complete as much of the car buying process as you prefer online… and visit the dealership when you're ready!
Drive your new car off the lot or have us deliver it to your home or office!
Somerset Canyon Middle & High Schools located in Boynton Beach, FL is Tuition-Free Public Charter Schools.
Just YOU, your new CAR, and your FRIENDS at BRAMAN HONDA OF PALM BEACH