Our Customer Testimonials in Greenacres, FL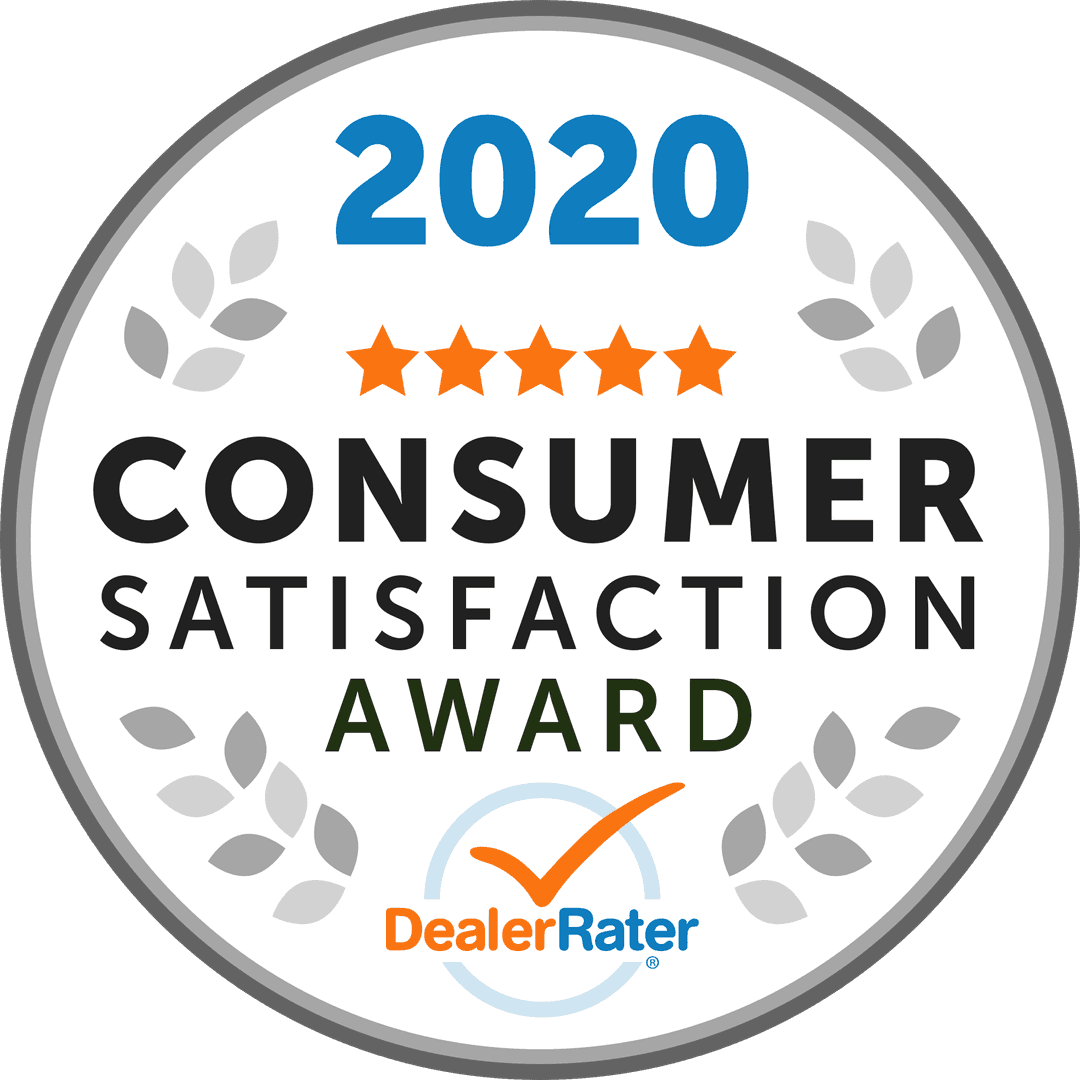 If you're considering doing business with Braman Honda of Palm Beach, allow our customers to help you with your decision. After reading our reviews below, you'll understand why people come to our dealership from all over West Palm Beach.
---
I worked with Lindon Williams at the dealership on getting my new Accord with the options and color I wanted. He was simply amazing- professional, friendly, responsive and patient. And it was all done over the phone and email! The car was delivered and I couldn't be happier. I highly recommend Lindon and this dealership. I can say the same for the General Manager, Carlos, as well. Really great to work with.
We had a miscommunication with one of the salesman about selling our car back to the dealership and we were not happy with the deal. Ali Chamas reaches out to me and without hesitation made my son and I a fair offer. We had bought the car there and felt they would be the fairest in buying it back. Thank you Ali for being fair.
I worked with Ramzi Daher from Braman Honda of Palm Beach. After my experience with him, I will not work with anyone else. He was professional, polite, extremely pleasant and sensitive to my time constraints. He honored his promises, had the documents prepared for me to sign, handled 99.9% of the paperwork by emails and texts, and I was in and out of the dealership in under an hour! When does that happen when buying or leasing a car? Ramzi stays in touch with me, asks about my experience with the car, and ensures my satisfaction. He is the consummate customer ...
Walid Wanna (Wally) Was A Great Salesmen . He Made My Experience A Great One & Made Everything Go Smoothly . The Process Was Fast & Efficient . Highly Recommend !!
I had an amazing stress free experience thanks to Ramzi Dagher. Ramzi was reasonable, patient and overall the best salesman.
I was struggling to find a good car for myself, thanks for Aylin Fernandez who did everything she could to help me to get a great deal.
Lindon was very nice to work with at the dealership. The process went smoothly and he was able to explain different features of the car to me. If you go, you wanna ask for him!
Great service and very knowledgeable and professional. My tech Salvador A was Great. He had me in and out quickly and service with a smile. I will definitely be returning to this location as the process is wonderful and organized from start to finish
I recently bought a vehicle from this dealership with the help of car salesman Jose Liriano. He was extremely patient with me throughout this process and accommodated all my car buying needs while making sure I received the best deal. Overall great experience!
The service was great and quick! Yessenia was awesome and got me in when I was a last minute walk in. The waiting area is great and everyone is super friendly.
The service was quick and easy from the online scheduling, to the greeter and service advisor on the day of service, quick turn around of the scheduled work. Very pleased.
Had such a wonderful experience! Thanks to Ali Chamas, everything was very smooth and easy and he absolutely went out of his way to make sure I was treated like family! Thank you!
Jasmine was exceptional at her position, friendly, went over the final job order with potential upcoming vehicle needs and kept me updated on service of my Honda CRV.
(Translated by Google) I recommend Mr. Gonzalo Cativa Tolosa, he is very professional and friendly. He answered all my questions and helped me choose the best option. (Original) Recomiendo al señor Gonzalo Cativa Tolosa es muy profesional y amable. Contestó todas mis preguntas y me ayudó a elegir la mejor opción.
Waldi and Adil was amazing towards me they got me the best deal like it was the best things that ever happened to me today , trust them they got u .
my advisor advised me of the service that was being done . she was extremely helpful and paid attention to my questions .she was excellent . i would definitly see her again
(Translated by Google) Thank you very much John Salas for YOUR attention. I recommend it. He is an excellent seller. He advises you at all times. Thank you. I have my new car. (Original) Mil gracias John Salas por TU atencion lo recomiendo es un excelente vendedor te asesora en Todo momento gracias Tengo mi carro Nuevo
This dealership has Excellent service center and staff. Susan Rutledge is awesome, I highly recommend her for all your service needs! Efficient, knowledgeable and personable.
I don't use anyone else anymore because there is no other place to get service this fast and easy. If you need any repairs done i would go here.
I bought my car to Ed, he was the kindest person ever, and all the team who worked with him were also amazing ( financing and insurance). I recommend 100% Ed and Braman Honda
These two gentleman starting off with my sales person CARLOS MORENO y'all need to go see him asap, don't wait. He was very knowledgeable, and understanding about what I needed and was very accommodating. He went above and beyond with his customer service and patience, he needed every bit dealing with me. He kept his word throughout my whole experience. Every time I had a question, he was one call away. I went to other places but here felt like the right place to be. Furthermore his manager Daniel Curbelo was exceptional on making me comfortable about purchasing ...
At Braman Honda I had a great experience, and walked out same day with a beautiful Accord. Giuseppe is my guy everyday of the week. If you need a new car I 100 percent recommend Braman Honda!!
My daughter needed a car before she graduated and went to college. After going to and talking to 4 other dealerships we came upon Braman Honda and hit the jackpot when Ramzi picked up the phone. He said he would get her a car she liked and that was with in our budget and he delivered. Everyone we had to sit with to sign the deal went above and beyond to help our daughter get her dream car. Thank you Ramzi for your amazing hospitality and honesty.
Braman Honda showed great service when I went to get my car service ! Could of been better with the buying process but overall this place is a great place with service. Employee Jasmine Fernandez was great with her service.
This is my 3rd Honda CRV from Braman Honda Greenacres and I will never shop anywhere else. Very Professional and my Salesman Scott Weisbrot was very accommodating a and made the process so Easy.
It was a pleasure working with the team. Maurice was a great help and the process was very smooth. I would recommend for anyone who is in the market to come to Brahman Honda.
The service was excellent and fast. The waiting facility is great and clean. The workers were very nice and friendly. Would recommend this Honda to a friend.
Made an appointment for an oil change an left car. Car was ready in a short time. Retrieving the car took a while, but no worries. Did a great job, clean and efficient.
The cars are great. However, what has really shined here to me was the staff. Aylin Fernandez in particular, she was amazing. Buying a car can be pretty stressful and most of the times you don't feel the sales person is looking out for your best interest, Aylin was the contrary. She went out of her way to accommodate my wife and I on our search, and she out done my expectations. From now on, I won't buy a car from anyone else, but her. Thank you very much for the experience Aylin and Braman.
After moving to south FL Mr Gonzalo has been our sales person for almost 19 years, even before he started working for Braman Honda. He is more than just a sales person for us. Great sales person, professional, friendly and knowledgeable. Always looking to get us what we want and to make us happy. Thanks Gonzalo for our new Pilot 2022.
I have always been well attended by the staff. They are very all friendly. This is the second time being atended to by Yuri Solomon, he provides a great service. Thanks again
Harold made the visit very pleasant as he went over the work to be done, kept me informed of the progress and reviewed everything with me at the completion of the job.
Nick was awesome, his customer services skills were exceptional. I came in for my first check up on my new car, he put me at ease as i was very new to dealing with dealerships.He gave me info on what to expect and future info. Thank you for everything.
We recently purchased a 2018 Honda CRV from Ramzi Dagher of Braman Honda. The entire experience, from beginning to end was exceptional. Ramzi was so knowledgeable. There was no pressure. We really felt we received a fair deal. A special thank you to Ali Chamas for giving a great price for our trade!
Mauro Pardo was our salesman. He was very helpful, knowledgeable and so professional. It was a pleasure working with this young man. He is a true asset to your dealership and deserves recognition. Thank you Mauro for making our car buying experience pleasant. Maria and Mike Tracey.
Been with Braman Honda for more than a year. Quality cars with amazing staff to support you with any of your issues. Carlos Grijalva sold us the car and has been hands down the best car sales associate I've had. He made sure that everything with the car was good and took very great care of me along with their Honda team. Bought a 2016 Honda Civic in excellent condition. Car had a few touch ups it needed from paint chips and steering issues. Carlos and Rodney helped me along to way to resolve any issues I had. Saved me ...
Carlos Grijalva sold me the car and has been hands down the best car sales associate I've had. He made sure that everything with the car was in great shape and took very great care of me, along with their Honda team. Bought a 2016 Honda Civic in excellent condition. Car had a few touch ups it needed from paint chips and steering issues. Carlos, Rodney, and their manager Bassam helped me along to way to resolve any issues I had. Saved me a lot of time and money. If you're looking to buy a car, talk to Carlos. ...
I leased a Honda Accord from Braman Honda of Palm Beach and was assisted by Ramzi. He made the transaction a pleasant experience due to his excellent service in every area. This included delivery of the car to my house and return of my old car to the dealership. He gets 5 stars.
(Translated by Google) Very good experience, thanks for the service Happy New Year (Original) Muy buena experiencia, gracias por el servicio Feliz Año
on one more occasion we are very grateful and happy for the professional treatment received by the sales specialist giovanni. We have participated in previous car sales with friends and the course of action has always been the same. Determining which car and the advantages to closing a good deal are giovanni guidelines to guide and help the desired business materialize. He has Charisma and is always in a good mood, human qualities that help and make it easier for the business not to become stressful when one is still confused in choosing and finally determining what to do. That ...
Always a good experience..i wish every business treated customers this well. On time, kept me updated, even walked me over to the cashier when the job was completed.
The service here is always amazing!!! I always bring my car in for service and Tanairy always make sure I am taking care of. This particular time was for a new car, I was so glad that on a previous visit I had spoken with Andy Perez and he gave me a card just in case I had decided to get a new car at my lease end. Andy displayed such great customer service and even went the extra mile to tell me what my best options would be price wise, as well as searching other dealerships for the car ...
Maurice was amazing. Took great care of me. I would recommend him to all friends and family!!
Carlos G. Was amazing!! He is definitely your go to when it comes to car searching. The experience was amazing and I can not express myself enough on how grateful I am for his patience and help. He made it possible for me to get a car and for sure the car I wanted no doubt. He gave me an amazing deal communicated everything so I understood 100%.
Had a really pleasant experience test driving and purchasing my new vehicle.
Pleasure to interact with the staff. Most dealerships are dreadful to deal with. This dealership goes out of their way to help you.
(Translated by Google) John Chambers I recommend it, excellent seller, I have my new car Honda hrv, ask about it, I really have access to everything, thank you very much (Original) John salas lo recomiendo excelente vendedor tengo mi carro nuevo honda hrv pregunten por el realmente te acesora en todo muchas gracias
(Translated by Google) Thank you John Salas for your attention, excellent attention, very professional and patient, if you want to buy a new or used car, ask for a thousand thanks (Original) Gracias john salas por tu atencion excelente atencion muy profesional y paciente si quieren comprar un carro nuevo o usado pregunten por el mil gracias
The service and my service writer was excellent . The only glitch was the online reservation was in adequate, put in for a date that was to be confirmed , never confirmed then when I got there was told it was for a week later. Be my service writer took care of it and everything was great otherwise.
This is a good place to purchase a vehicle. Ask for Ed. Ed was very helpful. Ed will help you find a car, Ed will recommend a very good vehicle. Ask for Ed. Ed is a good salesman and can suggest the best vehicle if you can't decide which to pick. Just ask for Ed and it's all down hill from there 👍💪
HUGE shout out to Ali Chamas, Om Prakash and my sales guy Carlos. It is a tough season for me right now and needed some extra kindness and help. These men went above and beyond to make it happen and I am so thankful. After visiting other dealerships looking for something within my means and finding such a lack of honesty, it was refreshing to work with this dealership and gentleman. Highly recommend these men and this dealership
My service provider was Jasmine Fernand. She is very thorough, helpful and kind. She always tries her absolute best to make sure that I'm not waiting to long for my car to be serviced. Me and my dad appreciate her so much for everything that she does.
Excepcional atención, excelente servicio prestado por Lidorys Boan, siempre aconsejando a tiempo lo que requiere mi vehículo. Además se esmera por conseguirme un excelente descuento. Gracias
Ramzi was fantastic! He put on the license plate himself and filled the car with gas for me. He has a great personality and I was certainly blessed to have him help me!
Came in for four new tires and oil change. Wait was 2 hours which I was told. Price was comparable to other tire companies so I went with the dealership. Need to hire a nail teck or massage therapist for that long a wait.
Came in for four new tires and oil change. Wait was 2 hours which I was told. Price was comparable to other tire companies so I went with the dealership. Need to hire a nail teck or massage therapist for that long a wait.
I had Fernando and he was nothing but helpful during the whole process.
My car service experience at Braman efficient and convenient. My car was ready right on time and both intake and checkout were a breeze. Thank you.
Denisse went way out of her way to give the best car buying experience possible. I bought a new 2022 Si and drove an hour and half to get it, and she helped me get the new car and the car I drove in back to my house. She was super friendly and made me feel at home and excited for my new car. She also knew a lot about the new features the car has. Buying at Braman Honda was overall a great experience I recommend everyone check them out.
I stopped in to find out why my tire pressure light kept coming on, after multiple trips to another Honda dealership. Alex was very helpful and provided a reasonable explanation, unlike the 10 others who had "assisted" me to no avail. Thanks for going over and above Alex and for examining all my tires just to double check they were ok.
Car needed Routine service and from the time I called to schedule the appointment and to the time it was ready for pick up it was pure excellent service.
Like many of you, I normally dread walking into a car dealership. But I'm here to tell you the Braman Palm Beach experience took me by a complete surprise. When I entered the show room I was warmly greeted by a friendly sales man named Zachary Spada. He immediately treated me like a long lost friend, dare I say like family. He made the car buying process painless, efficient, and fair. He was accommodating, friendly, and even offered to buy me lunch. Safe to say that I am now a braman honda customer for life. Thank you Zachary.
I purchased the 2020 Honda Civic Sport for my daughter. Salesperson Walid Wanna and his manager Ali Chamas are the best people you can ask to help in your purchase. Their professional and knowledge were very helpful. This was my daughter first car and the picture explains it all!!! Thank you again so much for everything!
There's a reason I keep coming back to this dealership. His name is Scott Weisbrot. What a true professional, very patient and knowledgeable which goes a long way with me. I have purchased two cars from him and it's always been a pleasure. Without hesitation I would recommend anyone to go see him for your car needs.
Staff was very friendly, inside and outside was clean, I did not have an appointment but the service was still very fast.. I would recommend this dealership
Susan was such a great help with getting my oil changed and having all the other problems going on with my car taken care of.
Susan was great as always! She is helpful. She always makes you feel that you are important and if there is anything she can help or advise you with she is there for you.
Rapid and efficient service. A good experience in all regards, the vehicle was assessed we discussed the recommendations and agreed to proceed. A considerable amount or work was completed in a very short time.
Excellent, very professional service. Everything was explained and everyone was very courteous. I always bring my vehicle to this location because it's a great experience.
I was quickly greeted and taken care of as a walk-in. Excellent service and great communication by the staff. My advisor was very nice.
Highly recommend Ramzi Dagher as your go to sales rep! It was a smooth experience. He was extremely helpful and friendly when I was trying to get from my lease to a new vehicle.
I just purchased my vehicle through Braman Honda. Lee is a true professional, patient, and very friendly . If you want to purchase your next vehicle ask for Lee👍
All was very well done. They serviced my car in a polite and efficient manner and the new car salesman was patient and explained everything very well.
Recomiendo al señor John Salas es muy profesional y amable. Contestó todas mis preguntas y me ayudó a elegir la mejor opción. John salas is very Professional and nice. I strongly recommend him. He did a great job and he helped me a lot!
I felt Braman Honda went over and above my expectations to fulfill my service needs. Truly personalized assistance. I thought Susan did everything she could to help me through a strange but needed maintenance day.
Thank you Jasmine! I appreciate all your attention you gave to my needs during my cars service. It's been a longtime since I am looking for someone like you at Bramann Honda you're finally arrived hope they make you financially (wage wise) happy, so when I go there I will know that my cars are in good hands.
Michele was very helpful in the buying process. Super professional and an affable individual!
Everyone was friendly and kind. Information given was find an in order. Price was not high and everything was explain for my next visit. Great job
It's always a pleasure working with Jasmine Fernandez! I can count on her being honest about what needs to get done. She communicates well and is very organized.
I bought a car for my mother over the phone and the service was AWESOME! Donnie was so easy to work with! Thank you!
Giuseppe was a success with my car deal and the best person to choose 🚘🚘😀😀
I bought a car from Braman Honda this month and had the pleasure of receiving help from a very dedicated salesman named Besim. He explained the cars details thoroughly and was easy to talk to. I was a bit nervous in the beginning because I had an idea of what I was looking for, but wasn't sure exactly what color or model I wanted. Besim showed me many different cars and we even test drove a few! This helped me pinpoint the car I wanted and now Iam obsessed with my new car! Thanks to Besim at Braman Honda ...
I went in for a recall and oil change. Jasmine was excellent! She was so patient and had great customer service! Everything went smoothly. Thanks so much!
Came in not expecting to walk out with a car and happy. The process was quick and painless. I knew what I wanted and got it. My salesman Ramzi Dagher was amazing, he was not pushy and just asked what I want and did everything to make it happen. In the end I love my ride and will definitely be coming back.
Excellent service , very professional and attentive to all details . Will be back to see Him
Since Moving down to South Florida, Braman Honda of Palm Beach have been nothing but Loyal Family to us. "Scott Weisbrot" (INCLUDING JULIO) and the whole staff will have you feeling at home, fighting to get the best deal for you and your family on your first, second or third purchase or lease of your new vehicle. Come in and experience Car buying or leasing the Braman Way!
Have had several great experiences with this location. Walter and his team are outstanding!
Service Department is superior to any other dealership we have been to. They are prompt, courteous and efficient. Rodney the manager is completely hands on to still help. Nick was outstanding as our service consultant. And of course we would only purchase from Gonzalo. We have bought at least four cars here from him.
Zack was awesome and knew exactly what I was looking for. Very upfront about everything
Good customer service and provided a couple of quotes regarding my car tires!
Took my vehicle in to get serviced.. oil and filter, Black Friday special. They were very busy but I was pleased with both my service rep and the work done.
Great service! Fast, Professional, courteous! I had N early appointment, and expected it would not be busy the day after Thanksgiving. It was very busy, but worked like a well oiled machine!
This is the second time I have purchased a car from Giovanni. He is a wonderful consultant and person. Giovanni makes the process of purchasing easy with his amazing personality and knowledge of the variety of automobiles. He is a pleasure to work with.
Amazing service. Lindon helped us get a wonderful 2022 Honda CR-V, and it was the best experience we've ever had. Would definitely get another car with them.
I recently leased a car from Braman Honda. I had an exceptionally pleasant experience thanks to my sales rep, Donnie. He actually picked me up from home and drove me back since I had no way of getting to the showroom. Donnie was wonderfully helpful throughout the process. He was patient and knowledgeable, and answered all my questions thoroughly and was always polite, cordial and professional. At no point did I feel any sales pressure or feel rushed. Not only did he take care of my needs during the leasing process, but he actually told me to call him anytime ...
Best Service Ever!! It's a pleasure to get your service done in a such a short period.The Dealear that you can always count on.
Thank you Jasmin for taking such a good care of my car!!! Jasmine Fernandez is a great asset to the company! She is knowledgeable and helpful, always smiling and friendly.
---
Braman Honda of Palm Beach: An Award-Winning Dealership
In 2020, we are honored to have been recognized by DealerRater and Edmunds for our commitment to providing customers with an unbeatable dealership experience. For the fourth year in a row, DealerRater awarded us the Consumer Satisfaction Award, and this year, Edmunds named us a Five Star Dealer—putting us in the top three percent of dealerships on their site! Both awards are based on consumer reviews, so we humbly thank our customers for making this possible.
Why Choose Braman Honda of Palm Beach?
There's a reason the awards keep coming. Learn more about how doing things the Braman Way makes us special.
We're a State-of-the-Art Facility
At our Greenacres, FL lot, you'll find the most comprehensive Honda selection in the West Palm Beach area, with hundreds of more vehicles than other nearby dealerships. And when your Honda needs maintenance or repairs, we'll be ready to serve you at one of our 53 service bays!
We're Trustworthy
In all stages of the car-buying process, you can trust that we have your best interests at heart. Our knowledgeable sales staff will help you drive home in the vehicle you really want, our dedicated finance team will work with you to create the perfect payment plan for your budget, and our Honda-certified technicians will take care of your vehicle using only the highest-quality Original Equipment Manufacturer parts.
We Put You in Control
You call the shots here at Braman Honda of Palm Beach. You can complete as much of the car-buying process as you'd like from the comfort of your own home; we'll even deliver your new vehicle to your house! We also match any competitor's price, so let us know if you find a lower price tag elsewhere.
We're Involved in Our Community
We care about the wider world outside our lot, and we make sure to show it by investing in the surrounding West Palm Beach community that has given so much to us. In addition to participating in initiatives like Team Honda Week of Service, we partner with local charities such as Little Smiles and sponsor a variety of local events including the St. Juliana Shamrock Golf Classic for the Dads Club Scholarship Fund.
Have You Already stopped by Braman Honda? Leave Us a Review!
At Braman Honda of Palm Beach, we value our customers' opinions, so we'd really appreciate it if you took just a few minutes to tell potential clients how we earned your business. Thank you for your patronage, and we hope you'll come to see us again for your Honda needs!