Our Customer Testimonials in Greenacres, FL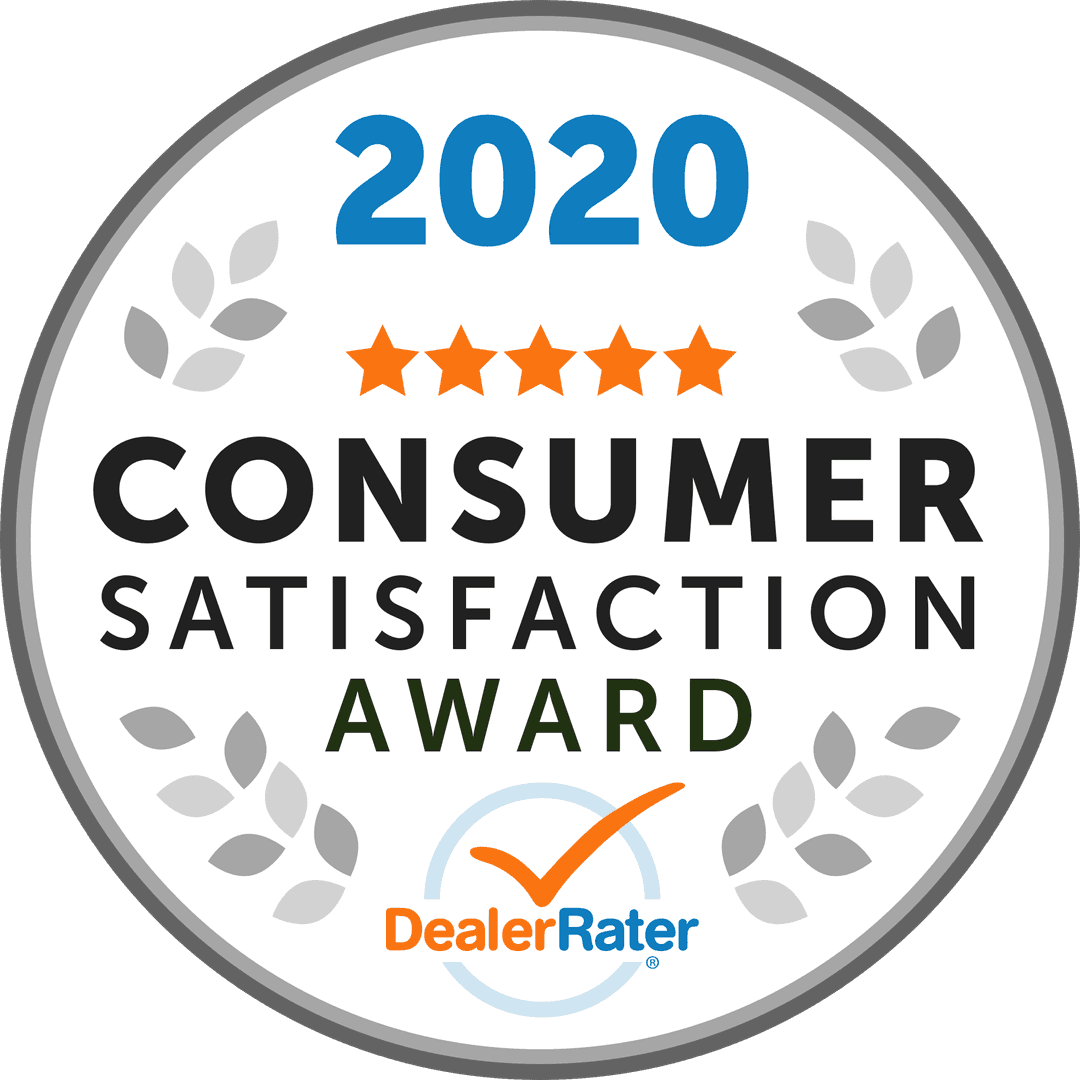 If you're considering doing business with Braman Honda of Palm Beach, allow our customers to help you with your decision. After reading our reviews below, you'll understand why people come to our dealership from all over West Palm Beach.
---
It takes long time to see the advisor
Susan Rutledge went above and beyond to help me get my mountain of a molehill service issue resolved. I made a big deal out of my issue, a lower front splash shield scraping on the roadway, and Susan talked me through the process. She is an asset to Honda, and to Braman Honda. You are fortunate to have her.
Great service with John Salas and highly recommend this dealership for your car needs. Very professional and knowledgeable. Very friendly and helpful staff. Honda Accord 2021 is really nice
The service was exceptional, I will definitely take my vehicle for service again in the future
It was a very nice experience as my first time buying a car, excellent customer service.
Just bought a new car, worked with a very nice lady named Lee, she gave me great customer service and made sure i was happy with everything and made sure the car was ready and equipped to go! - Christian
Yuri Salomon is a great asset to Braman. He always goes above and beyond great customer service with Yuri every time.
My husband and I both purchased Honda Accords from Braman. Our salesperson Jose Liriano was amazing. He took time to explain the process and walked us through each step. He answered any questions we had and accommodated us the whole way. He is a professional, personable, and friendly person to work with. After I purchased my Accord, my husband and I went back to Jose 6 months later to purchase his Accord. As soon as we walked in the show room Jose remembered our names. We specifically went back to Braman because of the great customer service and because how easy ...
I always have a great experience at Braman Honda of Palm Beach
Susan has been my tech advisor every time Ive came to this location and she has been phenomenal with keeping me up-to-date throughout the day about my car and also getting me to and from work if I was not able to get a loaner car..
Jhon Salas gracias por su excelente atención.
Nick was fantastic! What a pleasure to work with such professionalism.
Very happy with my customer service tech, he was very friendly and they were very quick in servicing my car getting me in and out
I went to this dealership to get a new car after my Toyota broke down. I was greeted by Carlos who showed me several cars until I found the one I wanted (Honda Civic sport). We went for a test drive, Carlos was extremely friendly and knowledgeable, personable without being salesy at all. I felt that buying this car would be my choice, I didn't feel pressured or anything. The process was very smooth. After I signed the paperwork, Carlos showed me how to use the Appleplay (awesome features) and we went for another drive on the parking lot. ...
THE SERVICE WAS GREAT THE STAFF WAS VERY CORDIAL AND PROMPT MY SERVICE REP SUSAN RUTLEDGE WAS INFORMATIVE AND PROMPT GOT MY CAR IN THE SERVICE AREA RIGHT AWAY AS PROMISED IT WAS COMPLETED IN ONE HR AND 20 MINUTES THANK U HONDA FOR A GOOD EXPERIENCE MIKE
Susan Rutledge was an exceptional service person. My only complaint is that my car smelled of cigarette smoke when I picked it up. Someone, not Susan turned up the A/C and opened the window while I waited for a service manager. After several minutes, I decided not to wait and left. They could not find the source of the chirping noise I experienced on a trip to Tampa over the weekend. My husband heard the noise so I'm not a kook. I have 1000 more miles left on my warranty and will bring it back if I experience it ...
Impeccable service as always!! Braman always keeps my car in tip top shape. Jasmine is the absolute best!! Her customer service and attention to detail is top notch!!
Quick and easy. In and out to get the parts that I needed, with fast and friendly service. Plus - they were cheaper than the auto parts store!
Bought a car from Lindon Williams back in June 2021. He steered me to the perfect car for me! He knew I wanted a fuel efficient car that I could haul my kayak in. So he showed me the Honda hrv. I am loving my vehicle!
I had a fantastic experience here thanks to Lindon Williams! I bought a used Honda Civic that has exceeded my expectations. The process was fast and easy. I'm extremely happy. If you're looking to buy a car, I'd highly recommend going to Braman Honda and seeing Lindon!
my adviser susan rutledge exsplianed what the recall was for and what was done to my car .she exsplained the oil change and why the electronics in the car were fluxuating because i was not driveing the car long enough for alternator to recharge the battery.she said i would need to drive twenty minutes with out stopping at least once a week to recharge.the battery was low and was replaced at no charge because of warranty.she told me the wait would be appoxx. two hours and she was right.all systems were good.susan was excellent.
Good morning , I was very pleased with Nicolas , he was very professional and poz
Lindon listens very well. He is experienced and does not try to sell you a car that you don't want. He will take good care of you. Highly recommend him.
Giuseppe Le recomiendo a alguien q valla a comprar un carro q vea a Giuseppe en el Dile de la Honda este vendedor ayuda de verdad al comprador lo digo por experiencia propia Yo necesite ayuda y me ayudo mucho gracias a él pude comprar el carro No importa el problema q tenga el comprador Giuseppe lo va ayuda no deje d verlo Saludos
Very satisfied with the servicing of my car. Always buy and bring car for service at Braman Honda. Associates very accommodating. Quality of mechanic servicing excellent5 Stars. And Felix, my service guy, very knowledgeable, polite and accommodating. Said the wait would be three hourswas out in two.
Susan Rutledge is great service advisor.
Ramzi and Lee excellent customer service, knowledgeable and friendly.
Suzanne was kind and friendly and I was able to use my discount that I was emailed for my service.
The service rep was as always professional and kind. Was willing to go over everything and answer any questions that I had.
Alex was prompt and very courteous. All repairs were completed successfully in the amount of time that was estimated.
Susan Rutledge, my service advisor, was very honest and did an excellent job of explaining my repairs.
Great experience with my sales person Suzana Saric. She explained everything to me and called to follow up the next day. I'm very happy with everything and will be recommending to my friends and family.
I recently purchased a car from Gonzalo Cativa and I swear it might have been one of the best car buying experiences I might have ever had he made it easy, cut right to the chase,was willing to help me out.
Very please with the customer service .I liked the efficiency resolving the recall service, they also helped with the car rental on a timely manner.
It was a great buying experience
Just recently got my new Honda Accord here and I love her! Thanks to Shawn Carlow at Braman Honda WPB! He was extremely diligent and stopped at nothing to meet all my specifications! If you want an honest salesman go see shawn.
Went to Braman Honda of Palm Beach yesterday morning to trade in my car and get me another one and I met with Aylin who works there she was really a sweet person and had great customer service she made me feel comfortable being there and it was my first time in any dealership so because of Aylin and her co workers they made my first experience at a dealership a great experience everyone there was really nice so Thank you Aylin. Would definitely recommend going there.
Purchase my new Honda Accord from Braman Honda best experience ever buying a car. The sales person Julio Torres was very professional and had a lot of knowledge about the cars. I recommend Braman Honda to every one.
Muy buen servicio, rápidos en la las transacciones y buenos carros a pesar k hay pocos, buen trabajo en equipo, le vendedor Giovanni y el manager Daniel fueron muy atentos, recomiendo este Dealer a todos mis amigos
I lease a Ridgeline from Scott Weisbrot he is a true professional salesperson. From start to finish Scott was able to answer all my questions. I would highly recommend Scott to anyone looking for a vehicle.
We had a great experience at Braman Honda with our salesman Julio Rosales, we told him exactly what we wanted and he made it happen. Our family is extremely happy with our purchase. Thank you for the great customer service from the salesman to the insurance agent. We love our Honda Odyssey!
Julio Rosales always providing me and my family good service and helping with all we need, definitely will recommend him to all my friends. Good Job
I lease a Ridgeline from Scott Weisbrot he is a true professional salesperson,from start to finish he answers all my questions.I would highly recommend Scott
Thank you Lindon Williams and Braman Honda for you amazing service and attention! I went in last week to purchase a vehicle and I ended up with a beautiful, Honda Civic LX. If you need a car and/or visit Braman Honda, make sure you go see Lindon.
I have bought and sold more cars than I could possibly count in my lifetime….but I have never had the experience that I had this time with the GREATEST salesman ever; Ramzi Dagher! He truly is the best of the best! He is patient, knowledgeable, professional and attentive. We have been in the market for months for a used Honda for our daughter who will use this car to finish HS and head off to college. It is not an easy decision. We were scared and nervous as this car has to be as safe as can be. He ...
Recently purchased a car from here and the staff was extremely friendly! Denise, and Alex made the experience very pleasant and helped us get the best possible deal! Highly recommend braman Honda of palm beach!
Jasmin, my service advisor was really great and so were all the other people that checked me in, etc.
Amazing experience I recommend Giuseppe very great guy and helped me very much !
Thank you Donnie Leungtat for providing world class service when I purchased my new car. Donnie made the buying experience enjoyable and went the extra mile to continue to provide service days after the purchase was completed. I would recommend Donnie and Brahman Honda of Palm Beach to anyone that wants a great car buying experience!
Our service representative, Susan Rutledge was exceptional, professional and made certain all my concerns were addressed and taken care if.
Alex Bueso was very helpful & a pleasure to work with which is a big plus when it comes to car servicing I will definitely be back to Braman / Alex for all my car needs .. Thank you !
Went for a service diagnostic always on point if not they always recheck it for free
This was my 3rd maintenance appointment for my car and it was the best one.
Went for my 2yr maintenance. Bill our service advisor was prompt, professional & courteous as usual. It's just a pleasure doing business here
Susan was exceptional. She is very knowledgeable and patient. She always goes above and beyond to help me with my needs. Thanks for having her representing your company. I enjoy having to work with her. Thanks. Diana Audet
Susan was exceptional. I love to have her as my service representative. She is knowledgeable and efficient. I appreciate she takes the time to explain what is happening with my car. Thanks for having her on Your team..
Jasmine from service at Honda Lakeworth was helpful and her flexibility was greatly appreciated.
Man I don't even know where to start. Walid went out of his way to get me the car that I wanted. He helped me get the car at my budget and supported me throughout all the madness with the insurance and financial. He also gave me advice and we ended building a great relationship afterwards. Can't thank him enough for what he has done for me.
Service was exceptional every time. Alex B answered all my questions, he kept me updated on my service process every 15 minutes which I really appreciate.
The sales person was vey respectful and no pressure selling which is likable to car buyer like me.
Great and easy experience at Braman Honda. Lindon Williams was wonderful and so helpful. The rest of the team was also very helpful. Thank you!
Good morning Vince the 2020 Honda pilot looks great thank you for your help the girls and everyone there was awesome Have a great weekend and thanks again for your help
Susan Rutledge was exseptional.she explained everything to me and was very curtious
Bill was amazing, information and proffessional.
Wonderful and seamless experience purchasing my 2020 Honda Accord. Lindon Williams was my salesman and he was absolutely wonderful. The team at braman Honda worked hard to get what I needed done and I appreciate it. Thank you!
Susan Rutledge is a terrific service writer. I always enjoy my maintenance appointment s with her. She keeps track of any recalls without my asking. Surprising to say about any car dealership employee, but she has my trust!
My sales consultant was Denisse D'Arti and she was honestly the best! She was so helpful and I will definitely be leasing more vehicles from her in the future.
I just bought a car today at the Braman Honda WPB dealership with salesman Ramzi Dagher. First of all, bless his soul. I am a first time car buyer and came in with absolutely no idea of how the car buying process worked. He walked me through every single step, no matter how many questions I asked or how silly the questions seemed. Never once did he make me feel like my questions weren't valid. Starting with explaining what the differences were with each model car, then helping me pick out a perfect car that best fit me, and ...
Nick was fantastic. The service was wonderful. He is one of the main reasons we come to Braman. He is honest with you.
I want to thank Vito for resolving the issue I previously had my last visit. I appreciate him taking the time to make sure I was taken care of. Nice job
Lucked out at Braman Honda. Not only did I get top price for my trade-in, but thanks to Ramzi, my sales specialist I found my way into a preowned vehicle that I only could have only dreamed of. Ramzi not only helped negotiate the price to an amount I was comfortable, but the general manager and financial team made the process so easy. People often complain about the process when it comes to buying a vehicle, but I assure you that their opinions would be changed if they had the great pleasure of working with Ramzi and the great people ...
They were very nice and welcoming, Jasmine was the best and very down to earth. She made sure I was taken care of and to make sure to explain each thing she checked on my car.
Thank you Liuba on helping us! She took her time and listened to everything we had to say. We appreciate you staying with us pass closing hours!
I am glad I found a customer service representative like Max. He went out of the way to get my emergency repair done and even made sure that me and my dog got home safely. Now I have a nice oerson to call when I have any problems with my car. Thank you
my repair was handled in a timely manner. Everyone there was friendly and helpful.
I would like to thank Ramzi D. specifically due to being the most respectful gentleman in the entire building. He was the perfect man to help me buy my very first car. He kept my nerves down, and explained everything and every detail possible when I had questions. You can tell how much he cares about the customers. He doesn't want to screw anyone over he just wants everyone to be happy with the decisions they make. He was the most honest salesman I've ever ran into. We kept in contact for a couple days about the vehicle ...
I'm giving a 5 star review solely for Mr. Ramzi D. Ramzi was helpful as soon as we walked in. He's been working with my boyfriend for a few days and helping him with a comfortable price for his new vehicle. Not only was Ramzi HONEST, but he was the real deal. A lot of times you go to dealerships and they try to SCAM, however I knew from the way Ramzi presented himself and his work ethic that he was the best person that can sell us a vehicle. There were times where I was extremely upset over ...
Luis the used car manager helped me to find the perfect car in my price range. Made me feel like I was part of the family. After getting the car home had a warning lt malfunction. Vito Fabbro the service drive manager made my situation a priority! The costumer service at this dealership is amazing. They do whatever they can to make things right and never make u feel like most dealerships make u feel...like you r being hustled. It was such a great experience both my mother and brother got their cars here.
Ask for Lee the Car Lady! She's working here now! Best car sales person I have ever dealt with in my life. Truly service with a smile, and she cares about getting you the deal you need!
Walid was great! He was very attentive, had great information and really helped us with my son's purchase. If you all are looking for great customer service and knowledgable about cars, Walid at Braman Honda is your guy!
Excellent service every time I take my van/ car to get serviced
Andy was an awesome salesman!! He made the process enjoyable and easy!!
I almost definitely satisfied with a customer service, Susan always knowledgeable about the parts and service in the process that needs to be done quick and efficient I most definitely will give all 5 when the survey comes through. Your service department is much appreciated thank you for the outstanding service.
THANKS RAMZI!!! We couldn't be happier with our new car, this have totally been our best buying experience! Ramzi took care of us the second we got into the dealership, we are very lucky to have gotten him as our sales person. If you go to this dealership, please don't hesitate on asking for him, i am sure he will take good care of you as he did with us!
Julio Torres always goes above and beyond to exceed my expectations. I highly recommend Julio to anyone who is trying to buy a Honda.
Nick always provides amazing service and is a pleasure to deal with. He is why I continue to bring my car for service at Brahman Honda!
Very helpful and very knowledgeable. Helped me get a great deal. I got the perfect car.
THE ADVISER ASSIGNED TO ME WAS MR. FELIX SAMANIEGO. HE WAS VERY KIND WITH US IN ALL THE ASPECTS OF OUR OUR LAST VISIT. HE GAVE US THE RIGHT TIME AND EXPLAIN TO US ABOUT THE RECALL OF CHANGING THE OIL PUMP IN OUR 2918 ACCORD. I SPOKE WITH HIS SUPERVISOR AND I TOLD HIM TO AT LEAST DOUBLE HIS SALARY BWCAUSE I CONSIDER THAT MR. SAMANIEGO IS AS ASSET FOR THIS HONDA DEALER.
Thank you Donnie T, we can honestly say this was the first time we enjoyed going to a car dealer! Very knowledgeable, patient and no pressure experience, just explained features and guided us through the product.
---
Braman Honda of Palm Beach: An Award-Winning Dealership
In 2020, we are honored to have been recognized by DealerRater and Edmunds for our commitment to providing customers with an unbeatable dealership experience. For the fourth year in a row, DealerRater awarded us the Consumer Satisfaction Award, and this year, Edmunds named us a Five Star Dealer—putting us in the top three percent of dealerships on their site! Both awards are based on consumer reviews, so we humbly thank our customers for making this possible.
Why Choose Braman Honda of Palm Beach?
There's a reason the awards keep coming. Learn more about how doing things the Braman Way makes us special.
We're a State-of-the-Art Facility
At our Greenacres, FL lot, you'll find the most comprehensive Honda selection in the West Palm Beach area, with hundreds of more vehicles than other nearby dealerships. And when your Honda needs maintenance or repairs, we'll be ready to serve you at one of our 53 service bays!
We're Trustworthy
In all stages of the car-buying process, you can trust that we have your best interests at heart. Our knowledgeable sales staff will help you drive home in the vehicle you really want, our dedicated finance team will work with you to create the perfect payment plan for your budget, and our Honda-certified technicians will take care of your vehicle using only the highest-quality Original Equipment Manufacturer parts.
We Put You in Control
You call the shots here at Braman Honda of Palm Beach. You can complete as much of the car-buying process as you'd like from the comfort of your own home; we'll even deliver your new vehicle to your house! We also match any competitor's price, so let us know if you find a lower price tag elsewhere.
We're Involved in Our Community
We care about the wider world outside our lot, and we make sure to show it by investing in the surrounding West Palm Beach community that has given so much to us. In addition to participating in initiatives like Team Honda Week of Service, we partner with local charities such as Little Smiles and sponsor a variety of local events including the St. Juliana Shamrock Golf Classic for the Dads Club Scholarship Fund.
Have You Already stopped by Braman Honda? Leave Us a Review!
At Braman Honda of Palm Beach, we value our customers' opinions, so we'd really appreciate it if you took just a few minutes to tell potential clients how we earned your business. Thank you for your patronage, and we hope you'll come to see us again for your Honda needs!