Our Customer Testimonials in Greenacres, FL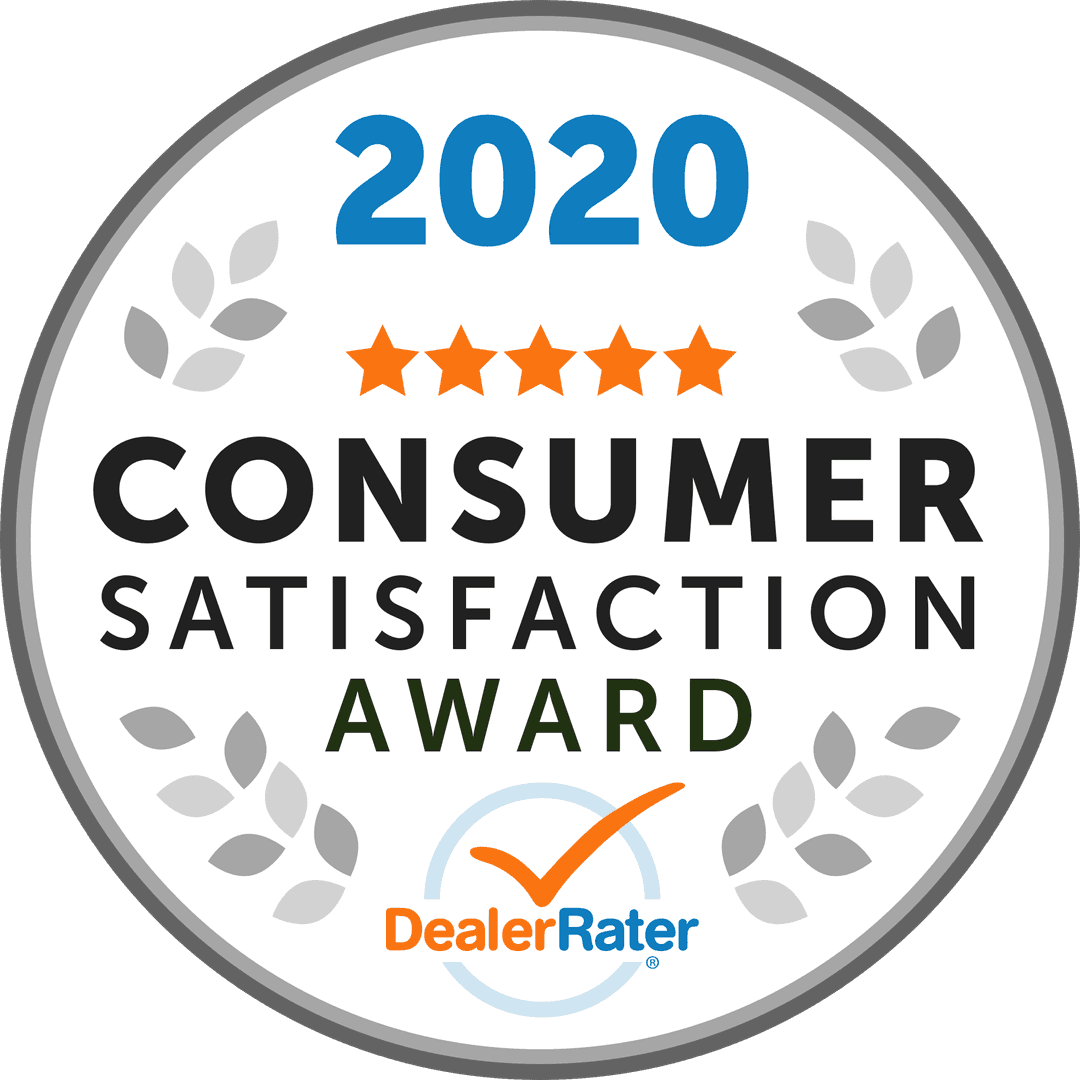 If you're considering doing business with Braman Honda of Palm Beach, allow our customers to help you with your decision. After reading our reviews below, you'll understand why people come to our dealership from all over West Palm Beach.
---
the best experience in leasing a car/truck. Got in the dealer at 10:45 am and was out before 3:00pm with exactly what I wanted and the payments I was looking for. Before coming to Brahman we went to AutoNation Honda and was the worst experience. I urge those who are looking into Honda to drive the extra miles and visit Brahman, please make sure to ask for Ramzi, not only was he fast but courteous and even bought my truck as a trade in and helped towards my new truck. The whole team from the tech that had to install ...
I brought my wife's 2020 CR-V in due to a noise. It turned out that Jasmine found the problem immediately, a very large nail in right front tire. Upon greeting me with a sincere smile she said, I'm very sorry for your wait. I could see how busy they were but still her high level of professionalism, empathy regarding wait time, honesty, and overall knowledge was very impressive. In the future, I will ask for her because she instills confidence and caring. Front line people like Jasmine are a huge asset to a car dealership. As a retired HR ...
I am not a fan of the standard car dealership experience because some sales associates are pushy and it takes too long; HOWEVER, I had the opportunity to visit Braman Honda in Greenacres, FL. and I meet Gonzalo Cativa and I can strongly recommend him if you are planning to purchase or lease a car. Gonzalo is polite, knowledgeable, helpful and have a great attitude. I got the best price when I purchased my car, and he made the process a breeze. Thanks Gonzalo!
Staff is well trained, professional and helpful. Service staff is polite and professional.
I want to thank everyone who helped me at Braman Honda with finding my car. I was not sure when I was going to purchase it because I just did not want a car payment. Although I did need a change because I was working very far, and I did not want my 2007 Pontiac to end broken down on I-95. When a is good to you it must be returned. Well thank God, now I have a 2019 Honda civic which can endure long drives. The team at Braman Honda was amazing the manager helped me analyze prices, to the financial ...
Excellent treatment. Fast service. Overall great!
Excellent service. Free rental. Would be nice if they accepted Amex.
Maurice was patient and helped me find the right car.
Yuri Solomon was very professional and great at getting my Accord serviced for a factory recall. I believe that the service department completed the work timely. I will definitely use the Braman Honda of Palm Beach service department again.
Hello my name is Maria Alvarez took my 2021Honda Accord for Service , the service agent was Alex Bueso at the service department he was great in professional courtesy, quick response and diligence. I took the car with a weird message on my dashboard to take the car to the dealer. I would recommend this service department agent to anyone. I rate it a 5 Thank you for your service , will definitely use your service department again
Fernando was great in assisting me with my car buying experience. I purchased a Honda Civic and I'm very happy with the deal they gave me. I highly recommend Fernando Johnston when seeking to buy a car.
The customer service here at this place is awesome! I loved how nice everyone was especially Mr.Walid Wanna! I got my first new car from here and it was a beautiful experience. The customer service alone would make me want to buy a car here.
Julio Rosales was the best! He was not only friendly and professional, but he was patient and willing to work with me. It's rare when you buy a car from a dealership that you get such great salesmanship. I highly recommend Julio as a sales person to purchase a car from. The process went very smoothly and was painless, very unusual experience when purchasing a car.
Bought a beautiful Honda CRV today. Ramzi was exceptional, kind and patient. Guided did not push. Just perfect. Thank you!
First rate service from start to finish. Great communications.
(Translated by Google) Very good service (Original) Muy buen servicio
Nick did a great job meeting me at my appointment time for service. I asked him how long it would take and he was spot on, told me an hour and half. Any questions I had for him he answered and gave me good advice.
Carlos Grijalva is a very good consultant.This is our third lease and we are completely satisfied.We would definitely go back to Braman Honda
I would like to say that my experience purchasing a brand new car was absolutely above my expectations. I will be referring as many people as I can to experience how dedicated that the staff here is and the approval was fast and my salesman was very professional in giving me the car that I wanted thanks Hyundai.
Very good service since I had to leave my car overnight. You provided Uber service for me free of charge to take me home and again the next day to pick up my car. The whole process was a very good experience.
Ramzi dagher is the man to talk to. This gentlemen was informative , ethical ,honest and gave perfect customer service. After i got my car i called all the honda dealerships in florida! ( he got me the best deal) with excellent interest rate . If you want the best deal fast and accurate that is perfect for you call and ask for Ramzi dagher.
Jasmine was extremely professional and attentive and listened to our minor concerns and addressed them in a timely fashion. The 10K service was performed in a seamless fashion. Jasmine will definitely be involved with all of our future service needs.
Bill did a excellent job. He delivered everything he promised. I was very impressed with the service. I will be happy to work with Bill again
Great experience. A pleasure not to have to go through a haggling process. My salesman car wash was a pleasure to deal with.
Brought the car in for periodic service. Was greeted right away by a young man asking why I was there today. Everything was smooth.
Freddy was great. I did not have an appointment but he got me in very quickly. I bought a car less than a month ago and must have run over something because I ended up with a flat tire. He took good care of me.
Alex was very helpful and attentive, He answered all my questions ,showed knowledge and super friendly. Since I had and appointment they didn't make wait a minute! I'm very satisfied with everything and I got my car the same day ! Definitely highly recommended! Over all OUTSTANDING. Bravo Honda
Was very impressed with the attention to detail Susan my service writer handled my B1 maintenance on my Honda Accord. She went above and beyond what was expected! Will recommend Braman Honda of Lake Worth!
My service advisor Susan Rutledge is always knowledgeable and nice
Braman did a very good job on my service and recall.
Jorge Loncharich my Experian with him is my second time very professional He explain to me everyth about the Exelent walk a round presentation go lease with George I will recommended everyone and I will tell all my friend and Family Braman honda is absolute the Best & Best salesman
Jasmine is great! Always takes care of me! Fair prices and fast service.
Jorge Loncharich made my experience at Braman Honda a breeze. He payed attention to what I needed and wanted and he made it happen. Highly recommended!
I had the best peace of mind car shopping experience at Braman Honda. Carlos and Lindon took excellent care of me. They went above and beyond to help me with my new lease. Lindon test drove the car with me and showed me all the features the car had to offer. He then went ahead and helped me transfer my things from my old car into the new. Lindon answered all of my questions and was very attentive even on his day off. I was also pleased with Finance and Insurance. I would definitely recommend my friends and family to ...
I had the best peace of mind car shopping experience at Braman Honda. Carlos and Lindon took excellent care of me. They went above and beyond to help me with my new lease. Lindon test drove the car with me and showed me all the features the car had to offer. He then went ahead and helped me transfer my things from my old car into the new. Lindon answered all of my questions and was very attentive even on his day off. I was also pleased with Finance and Insurance. I would definitely recommend my friends and family to ...
Alex is my agent he is very customer service oriented, the service was excellent thanks to alex
The service was quick & everything turned out great. Alex was super friendly and made everything run smoothly. Thank you!
Susan was professional and courteous. Listened attentively to solve the problem. Will be returning to Braman for all future service despite living near a closer Honda dealership.
My salesperson, Maurice Roach, went above and beyond to get me my Civic at the right price and delivered exactly as promised.
Jasmine was amazing! She was very informative with everything I needed to get done on my car. Overall 10/10 experience with Jasmine! Highly recommend anyone who needs maintenance done on their car to go to Jasmine as their advisor.
This was my first visit at Braman Honda, and I was quite satisfied with the service in general. I was helped by Alex, whom kindly listened to my requested and took the time to answer my questions. The communication was great from start to finish. The maintenance was completed in the time promised and within the estimate given. Prices were very reasonable as well. My only critique would be that they didn't wash or sanitize the car prior to delivery. The other thing is: They left my gas on empty (4 miles of range). I know I brought the car ...
Want to give a big thanks to Donnie Leong Tat, sales rep. Very professional and easy to reach whenever I have a question! Easy to talk too. Nice person. Love my Honda Hybrid CRV! Thank you!
It is always a pleasure working with Yuri. He is very pleasant and points out any issue and solution to solve my car issues. I appreciate him. You guys should definitely hire more staff like him.
People usually leave reviews when they are not happy so I am posting this review because I am extremely happy with this dealership as well as the superb service from my salesman Donnie Tat. Donnie was amazing, super friendly, not pushy, very knowledgeable, answered all my questions, and got me the best deal ever!! Oh and did I mention, NOT PUSHY? I would highly recommend seeing Donnie if you are interested in anything from this dealership, you will not be disappointed!!!
Great service and customer service. I completely satisfied with Yosvanny Hernandez service. I recently purchased a vehicle from him and he was amazing.. thank you!!!
Good cust service but i had an appointment and still waited a long time
Maurice at Braman Honda did an excellent job with the sale of my mother in laws car and ours. He keep he promise of a price that was quoted to us and when we came back a day later to purchased the two cars, even when the sales manger didn't. Great job by Maurice for standing with us.
I want to thank Andrés Pérez with all my heart for being an excellent salesperson, in addition to being a good friend, he is a person who seeks solutions and I always leave very satisfied with his excellent services. I have already bought two cars with him and he is very professional and a very good person.
Carlos is the best. We have leased a Honda CR-V and getting ready to lease the third.Also the general manager is great.We would not go anywhere else.
I'm very happy with my purchase. I came to this dealership with my husband to get a car and Besim helped me a lot. Thank you Besim for your patience, support and great attitude. I'll recommend this place to my family and friends because the staff is very nice and professional.
Jorge and Ali were great! Quick in and out and were super friendly. Great experience!
Maurice was awesome, He listened to my wants and need direct me to the vehicle that fits my needs. He was very patient and attentive with me and my sister, and I will recommend him to all my friends and family.
Carlos was very helpful helping me trying the find the perfect car for me. He also showed me all the features my car brings before letting me leave the dealership. Also he was very nice giving me advice on the perfect car.
Thanks Andres Peréz for you help, and thanks you my new Honda Accord 2021 I really appreciate
Great customer service. Would definitely shop with Kenny Rush at Bramante Honda again! Very knowledgeable and excellent sense of humor. Best car shopping experience ever!
Aylin was very amazing, she made sure to meet my standards and work with me to accommodate my purchase! The whole team behind her was also very amazing! They truly did hear me out and assisted in every aspect. Definitely recommend them (especially Aylin) for anyone looking to buy a new or used vehicle.
Very good experience. Got me in on time and answered all my questions My service technician got me a ride to and from the service appointment and kept me posted about everything .truly great work.
Good experience having a fuel induction service on my vehicle.
By far the very BEST Honda dealership in Florida!! Linden, Julio & the rest of the team will treat you with the utmost respect & courtesy....Treat yourself to a new Honda...you will love the experience!! Thank you guys!!
Our sales person Gonzalo was amazing, very knowledgeable about the vehicle we got and very helpful during the buying process. Bramman Honda and its staff are truly first rate. Thanks!!
This was my first time at Braman Honda's service department. Excellent Service!!!! My service rep.Alex Bueso explain what work would be done and the approximate time it would take everything was right on!!!!
My Service Adviser Salvador assisted me with warranty repairs on my airconditioner. Very professional and courteous.
Our salesman, Ramzi, went above and beyond to find us the car we needed within our budget. He was personable, accommodating and easy to deal with. He matched or bettered competing offers. A very pleasant sales experience, We recommend Braman Honda very highly.
Great service from Salvador. he is always ready to assist, I will recommend Salvador for any issues you have with your vehicle . My battery dies and he managed to help me, I was Out of The service department in less than two hours
I took my CR-V in for an oil change and10,000 mile checkup and Nick, my service rep was courteous and efficient in checking me in for the service. The service was done quickly and Nick had me back on the road in plenty of time for me to make it to a doctor's appointment I had later that day.
The salesman William Castro was polite, helpful and truly the best I could ask for. He went above and beyond anything necessary. It was a pleasure to work with him. I am always pleases with the people at Braman Honda, and that is why I have gotten my last three cars there.
Everything was excellent. Salvador was wonderful.
Always a positive experience. From the purchase of vehicle to service. Would recommend.
---
Braman Honda of Palm Beach: An Award-Winning Dealership
In 2020, we are honored to have been recognized by DealerRater and Edmunds for our commitment to providing customers with an unbeatable dealership experience. For the fourth year in a row, DealerRater awarded us the Consumer Satisfaction Award, and this year, Edmunds named us a Five Star Dealer—putting us in the top three percent of dealerships on their site! Both awards are based on consumer reviews, so we humbly thank our customers for making this possible.
Why Choose Braman Honda of Palm Beach?
There's a reason the awards keep coming. Learn more about how doing things the Braman Way makes us special.
We're a State-of-the-Art Facility
At our Greenacres, FL lot, you'll find the most comprehensive Honda selection in the West Palm Beach area, with hundreds of more vehicles than other nearby dealerships. And when your Honda needs maintenance or repairs, we'll be ready to serve you at one of our 53 service bays!
We're Trustworthy
In all stages of the car-buying process, you can trust that we have your best interests at heart. Our knowledgeable sales staff will help you drive home in the vehicle you really want, our dedicated finance team will work with you to create the perfect payment plan for your budget, and our Honda-certified technicians will take care of your vehicle using only the highest-quality Original Equipment Manufacturer parts.
We Put You in Control
You call the shots here at Braman Honda of Palm Beach. You can complete as much of the car-buying process as you'd like from the comfort of your own home; we'll even deliver your new vehicle to your house! We also match any competitor's price, so let us know if you find a lower price tag elsewhere.
We're Involved in Our Community
We care about the wider world outside our lot, and we make sure to show it by investing in the surrounding West Palm Beach community that has given so much to us. In addition to participating in initiatives like Team Honda Week of Service, we partner with local charities such as Little Smiles and sponsor a variety of local events including the St. Juliana Shamrock Golf Classic for the Dads Club Scholarship Fund.
Have You Already stopped by Braman Honda? Leave Us a Review!
At Braman Honda of Palm Beach, we value our customers' opinions, so we'd really appreciate it if you took just a few minutes to tell potential clients how we earned your business. Thank you for your patronage, and we hope you'll come to see us again for your Honda needs!