Our Customer Testimonials in Greenacres, FL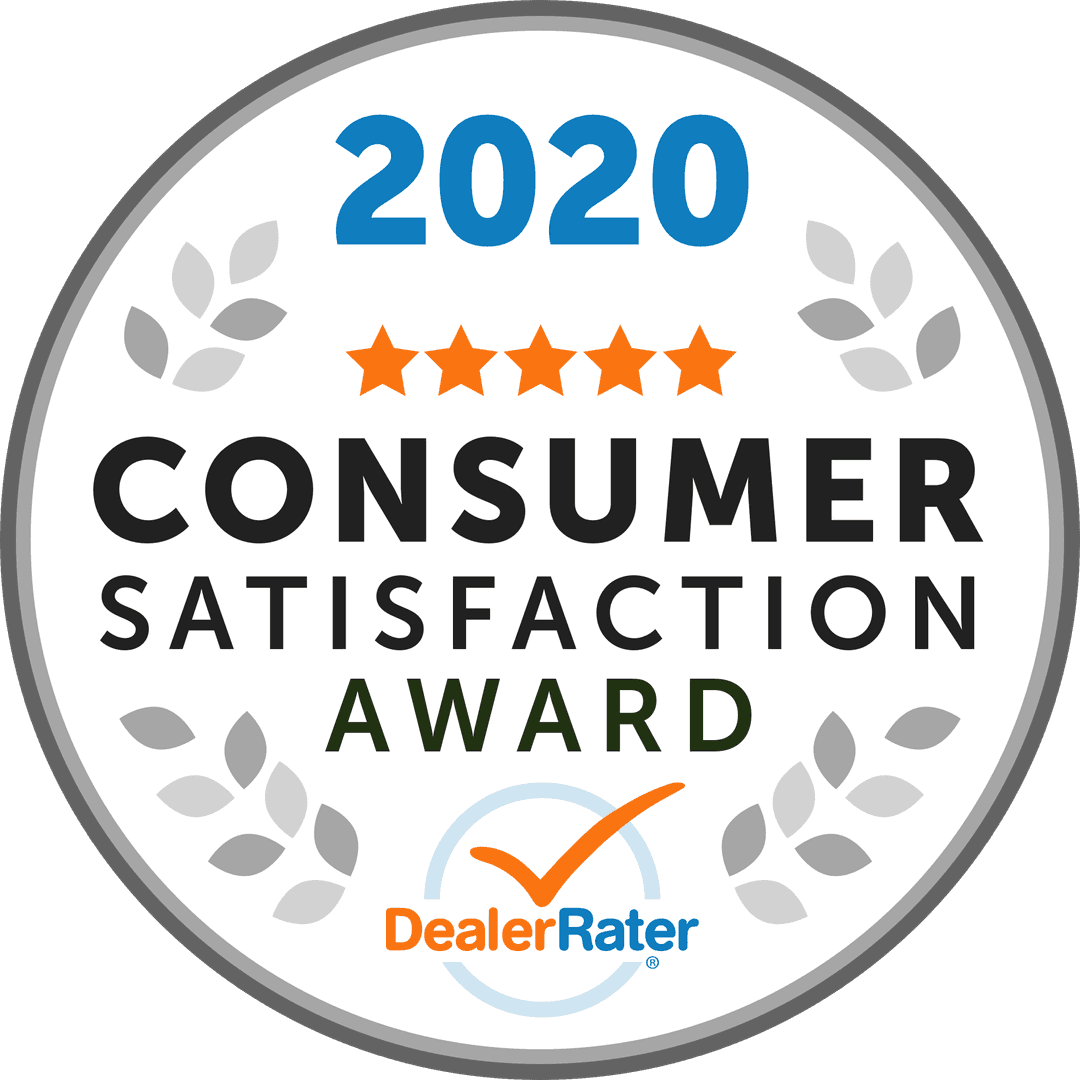 If you're considering doing business with Braman Honda of Palm Beach, allow our customers to help you with your decision. After reading our reviews below, you'll understand why people come to our dealership from all over West Palm Beach.
---
Jorge Loncharich and Ali Daye both provided me with excellent customer service. Ali couldn't have been more helpful. I left with a smile and a new car. Thank you so much Braman Honda!
Donnie Tat was a true gentleman. He was very understanding and insightful in helping my wife and I in purchasing our 2019 Honda Civic EX. It is this caliber of person that separates a good organization from a GREAT one. FANTASTIC person!! Thank you, Donnie. Adil Belgium in the Finance Dept. was also instrumental in expediting the paperwork, even with a severe thunderstorm at the time...will do business with anytime and plan to return for our next purchase, for sure.
Ask for sales man Ramzi Dagher he is top notch. Best guy there! Bought a honda pilot from him.
Awesome experience of getting my car with Braman Honda dealing with professional sales person Walid wanna
This dealership was very helpful and my sales person Fernando was amazing through the whole experience. Couldn't ask for more professionalism than was given. He made my first car purchase an awesome one. And the financial person Juan was amazing too. So much patience all around. Thank you Braman Honda!
Alex is very professional and offers an excellent service. Thanks!!
Sara did a great job through the sales process. Everything that was promised to me happened in timely manner. Great experience!
My mom and I worked with Carlos Moreno at Braman Honda of Palm Beach in Greenacres, FL. My mom needed to lease a new car and we were very fortunate to have worked with Carlos. He is very professional, very friendly, very knowledgeable and a wonderful person. He was so nice to us and treated my elderly mom with so much respect. He was so easy to work with and he is definitely an asset to Braman Honda! Just a great guy! I highly recommend Carlos Moreno and Braman Honda of Palm Beach!
I brought my Honda Accord in for a recall I received in the mail. I made an appointment over the phone,the gentleman I spoke with was very friendly and helpful. Then I brought the car in and the staff was very friendly and they took my information and took my car. I'm awaiting the repairs and I will do a review for post mechanic work. Overall Braman Honda did a good job.
Jasmine, the service advisor was awesome! Very friendly, honest, and attentive. Each and every employee I encountered at the dealership was very friendly and helpful if needed. Great experience. Ask for Jasmine as your service advisor!
Bill Kendi helped me today with my flat tyre and oil change service. He explained process and kept me informed along the way of the progress. Great customer service.
Yuri Soloman was great. He goes above and beyond to always help me out and offer the best service. I'm always pleased with my service at Braman Honda.
First a special thank you to my salesman Ramzi Dagher, he was friendly, very efficient , professional and will definitely hunt him down for my next car! This is my 3rd car from this dealership and they have made the process quick and easy for me every time .Everyone in my process today gets 5 stars from me.
My visit to the dealership was pleasant. Nick Salabarria was my service advisor for my latest visit. Came in for a routine oil change and expressed concern over some noise I wasnt too sure about. The wait wasnt too long for coming in as a walk in. They identified the noise on my car coming from my rear brakes and was able to accommodate the repair even though I came in pretty late on the day. Nick did a good job of keeping me informed throughout the whole process and made me feel very comfortable. I would recommend him and ...
Great sales experience. Purchased via internet chat without a hitch. Sara the sales rep did everything she promised in a timely manner. Highly recommended.
Bill Carrol, technician, and Susan Rutledge, Service Advisor, are excellent.
Kennedy was very professional from start to finish. Having not ever purchased a car via online, let alone in another state, Kennedy assured that the process would be smooth and it was. There was no added pressure on me or any gimmicks. Just straight forward honesty. I recommend doing business with Kennedy Rush.
Left out a star due to staff member named Shawn. Called in morning for a 1pm appointment. When l arrived he was unavailable. Went to get complimentary coffee. When l returned to waiting area he was busy helping someone else. Thankfully, man named Jorge helped me with concerns I had regarding my new Honda Fit.
I got great service from Julio Torres! Highly recommend to anyone trying to get a new or used car, he will work with you to get the best deal. He even stays late to help you out. Y el habla español!
Great service from Alex called kept me informed and just really overall did a good job.
My repairs that I might need were not completed yet. I will return my car for additional "needed" service next week.
A better than usual car buying experience , professional and work with you staff, and service. A good deal was made
I really liked the service this Honda office has provide, especially the seller Julio Torres. Great guy, gave me the best offer of the month and helped me to make a choice, I'm glad that i've met him.
I don't normally write reviews but after my experience with Braman Honda I had to post this. I had a shifter button break on my 2001 Honda my mechanic took a month and said he couldn't find it. I called the dealership today they said they had some in stock I went there the guy in parts installed it in 3 minutes. He was friendly and I will be using them for my service on my Honda.
I purchased my 2018 Honda CRV at Braman Honda, I am focusing this review on my advisor Susan Rutledge whom has been my advisor since my purchase. She is exceptional. Susan is customer focused, detailed and works hard to make my service experience as pleasant as possible. She also makes sure my car is properly looked after and all inspections completed. Susan reviews every piece of paper I receive from my service, leaving no questions unanswered. Susan is one of the main reasons I have my car serviced at Braman Honda.
Denisse was our sales consultant and she was amazing! She was super helpful, knowledgeable, patient, and made us feel like family! She helped us find the car we wanted and we couldn't be happier! Thank you Denisse!
Kennedy is an angel, super helpful and makes car buying easy with no haggle or drama. If you want an easy honest experience this is your guy!
Denisse D'Atri muy amable y eficiente Gracias x su ayuda
Destiny our salesperson worked timelessly and with success to meet every one of our requirements to complete the lease. I rarely ever say this about anyone but, she should be commended. I was very impressed with her.
My experience in the process of getting my car was excellent thanks to Jose Liriano for his effort to make me fell comfortable and meet my needs thanks
Awesome experience thanks to Jose Liriano. Love his energy and positivism . very knowledgeable of his pruducts. 100% Recommended.
Susan is a super asset to Brayden Honda... I came back for service only because of her!!!!! She is organized and diligent in her job!!! She kept in contact with me via text to let me know the update on my vehicle being serviced!!! Thats someone who loves their job!!!!
Bought a civic from Braman and within 5 months the battery was having problems they didnt blink an eye got me in same day changed my battery and did full diagnostic to make sure nothing else was wrong love this dealership will only buy my cars from here
Muy agradecidos y contentos mi esposa Melissa y yo por el gran cervicio ,atención y venta q nos hizo Aylin Fernández de nuestro Nissan Altima 2016 espero cuando vallamos hacer otra compra o renovación contar con su cervicio . Muchas gracias
The best dealer has the best sales gentleman ,he is really knowledgeable and polite always trying to help and give a perfect service to everyone. I am really happy and satisfied....
Denisse nos atendió muy bien, súper profesional y muy simpática. Excelente servicio
I traveled 45 minutes to Braman Honda lease a new car because Julio Torres at Braman treated me right when I leased my last Honda. He did not disappoint me this time and took very good care of me. I came in to discuss leasing a new car but did not expect to finalize a deal. To make a long story short, i left that day with a brand new CRv. I highly recommend Braman and salesman, Julio Torres.
Braman Honda made it easy for me to own a new Honda Civic Sport
Thank you Aylin for helping me get my new 2021 Accord Sport. Excellent experience fully recommend her.
I went in to get my car serviced because I was hearing a sound coming from my passenger side. Jasmine helped me so much and made the process simple and made sure I understood everything that was going on. She made me feel comfortable and explained everything in a calm voice and was able to answer all my questions. I will most definitely bring my car back if it needs to be serviced. Thank you so much for being so kind and helpful in these difficult times.
Stivens insuasti I recommend these salesperson helpful person very friendly person helps me a lot and make me so happy with my new pickup truck
Buying a car can be soooo stressful! But not with JulioTorres of Braman Honda! He is truly the best! This is the 2nd car I buy from this dealership from him and he is amazing! No hidden extras! No scams! And he def doesnt take advantage of people! I recommend Julio to be your Car Salesman! Transparency and Honesty is his way of doing business! I truly appreciate your help Julio and i will continue to come for you when it comes to buying a car! YOU are the best and one of a kind!
I'm very happy with my brand new 2021 Honda Pilot. Thank you Miguel Diaz for your help and support! I'll definitely recommend this dealership
Nick was great and provided me with excellent service!
Great place to purchase a car. Miguel Diaz was excellent to work with and made the process smooth.
Love this place bought a Civic on the spot
I have been getting my Honda''s from Braman for over 20 years. This time around was the best. I was in and out and Gustavo was kind and was a big help. Honda for life.
Jasmine was great. Both happy and helpful! Thank you Jasmine
I dont even mind waiting while the car is being serviced. I was happy to see everyone was wearing masks as well.
I like Braman Honda, been with them for 6years... Will see if we both can work out something this year for another 3.... Always had great services, and everyone is very attentive. Been going to Fernando, he is my main guy, chilled personality, and very helpful.
Great Customer service with Alex.
Braman Honda treats you like family!! My family and I have been getting out cars from them for the past few years and every time, it has been a smooth and amazing transaction, they always try to help you get the best and what would work out better for you and your family. Also, recently I had to use their services to fix my car in their body shop, and it was such a good experience as well. Vince was extremely helpful and keep me informed of everything that was going on.
Shawn was amazing and very knowledgeable! Super cool and no pressure. My first time buying a car and I wouldn't have gone anywhere else but braman Honda!
---
Braman Honda of Palm Beach: An Award-Winning Dealership
In 2020, we are honored to have been recognized by DealerRater and Edmunds for our commitment to providing customers with an unbeatable dealership experience. For the fourth year in a row, DealerRater awarded us the Consumer Satisfaction Award, and this year, Edmunds named us a Five Star Dealer—putting us in the top three percent of dealerships on their site! Both awards are based on consumer reviews, so we humbly thank our customers for making this possible.
Why Choose Braman Honda of Palm Beach?
There's a reason the awards keep coming. Learn more about how doing things the Braman Way makes us special.
We're a State-of-the-Art Facility
At our Greenacres, FL lot, you'll find the most comprehensive Honda selection in the West Palm Beach area, with hundreds of more vehicles than other nearby dealerships. And when your Honda needs maintenance or repairs, we'll be ready to serve you at one of our 53 service bays!
We're Trustworthy
In all stages of the car-buying process, you can trust that we have your best interests at heart. Our knowledgeable sales staff will help you drive home in the vehicle you really want, our dedicated finance team will work with you to create the perfect payment plan for your budget, and our Honda-certified technicians will take care of your vehicle using only the highest-quality Original Equipment Manufacturer parts.
We Put You in Control
You call the shots here at Braman Honda of Palm Beach. You can complete as much of the car-buying process as you'd like from the comfort of your own home; we'll even deliver your new vehicle to your house! We also match any competitor's price, so let us know if you find a lower price tag elsewhere.
We're Involved in Our Community
We care about the wider world outside our lot, and we make sure to show it by investing in the surrounding West Palm Beach community that has given so much to us. In addition to participating in initiatives like Team Honda Week of Service, we partner with local charities such as Little Smiles and sponsor a variety of local events including the St. Juliana Shamrock Golf Classic for the Dads Club Scholarship Fund.
Have You Already stopped by Braman Honda? Leave Us a Review!
At Braman Honda of Palm Beach, we value our customers' opinions, so we'd really appreciate it if you took just a few minutes to tell potential clients how we earned your business. Thank you for your patronage, and we hope you'll come to see us again for your Honda needs!