A Guide to Checking Your Tire Pressure


The last thing you want when you're headed to a Segway tour in Wellington or to hang ten in Palm Beach is an unexpected flat. Rolling with the right tire pressure will help you get the best mileage from your vehicle and avoid dangerous blowouts that could keep you from your next adventure.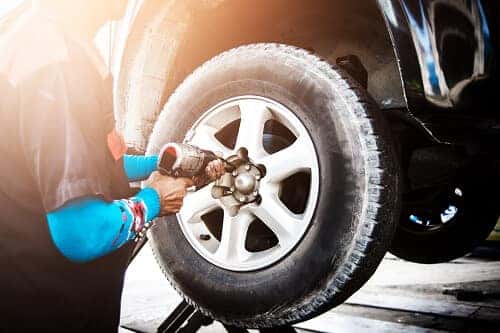 Check your tire pressure once a month following these easy steps from your friends at Braman Honda of Palm Beach.
How to Check Tire Pressure: Step-by-Step Instructions
Get a digital tire pressure gauge. They're inexpensive and available at most automotive stores.
If possible, let the tires cool down before you check the pressure. A cool tire will give you a more accurate reading of where your PSI (pounds
per square inch) stands. A good time to check your tire pressure is in the morning when it's still cool outside. Also, be aware that tire pressure can and does change with the outside temperature.
Check your owner's manual to get an idea of what range your PSI needs to be in. Midsize cars should be between 27 and 32 PSI but are known to go as high as 40 PSI. Larger vehicles like SUVs and trucks or vehicles that have something in tow require a bit more PSI, near 45. Be advised that the numbers listed in the manual are typically the minimum required PSI for that vehicle.
Once you know what PSI is needed for your vehicle, start the physical process of checking your tire pressure by removing the valve stem cap from the valve stem on the tire. Pinch it between your fingers and it should unscrew.
Take the tire gauge, line it up with the valve, and press it in. If you hear hissing coming from the valve when you do this, don't panic. This is necessary to measure the tire pressure.
Once the PSI reading appears on the digital screen, pull the gauge out of the valve and replace the stem cap. Make sure that it's screwed on tightly.
Causes for Low Tire Pressure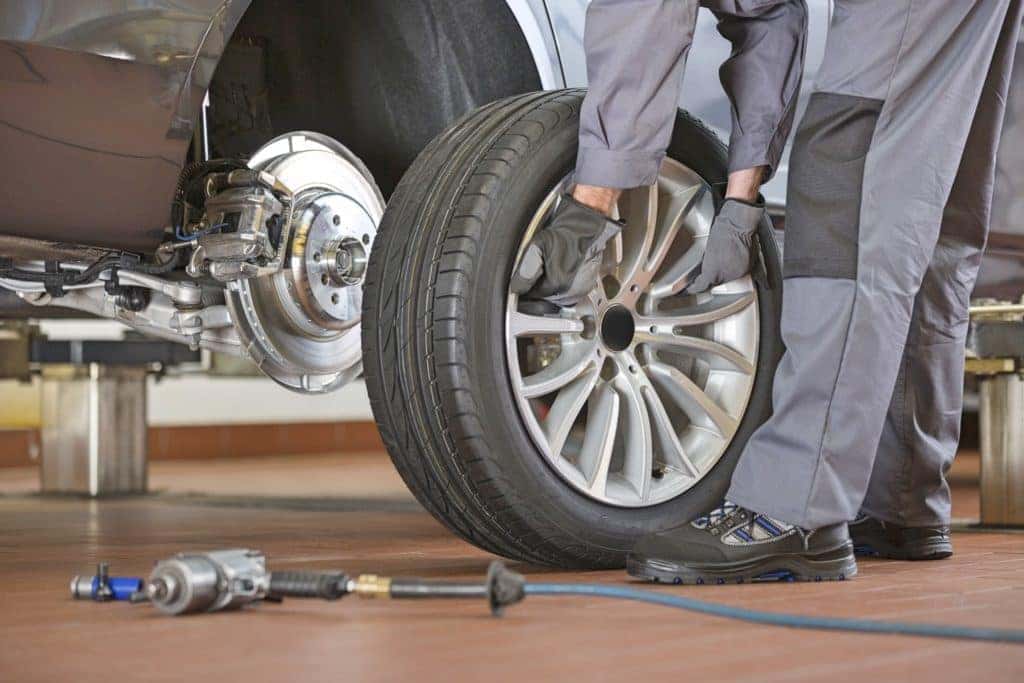 Believe it or not, you can lose pressure in your tires merely as a product of daily driving. First, and most obviously, tires can lose pressure through punctures, big or small. Bigger punctures are more serious and usually call for emergency roadside assistance, but both should be taken seriously.
Next, you should know there doesn't necessarily need to be a hole in your tire for the pressure to go down. Pressure can be lost through normal wear and tear. For example, each tire on your vehicle typically loses 1 to 3 PSI every month. The rate at which this happens depends on the tire composition, but it happens to all tires. So it's good to check your tire pressure at least once a month.
Another thing to be aware of is that you could be the cause and it could be a product if you not checking your tire pressure properly. Always make sure that the valve stem cap is screwed on correctly and tightly.
Need Help Checking Your Tire Pressure?
If you have any questions about checking your tire pressure or would like to schedule a service appointment, contact us at Braman Honda of Palm Beach, serving the communities of Wellington, Greenacres, and Palm Beach. We'd be happy to assist you in any way we can.