Craft Your Next Hang Out at Due South Brewing Company

After spending the day out on the beach, a couple of beers at the veteran-owned Due South Brewing Company will hit the spot! If you are in the Wellington, Boynton Beach, Palm Beach, and Lake Worth area, grab your friends and make the quick ride over to their taproom.
Find Your New Favorite Beer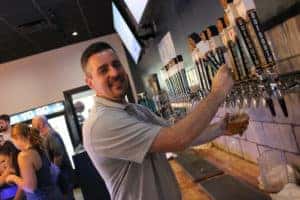 When you stop in Due South Brewing, you will have a range of different styles to choose from to match your preference. You can go with your favorite of their offerings, whether that's one of their year-round beers or one of their newest limited-release creations.
Coastline Lager: This crisp and refreshing beer keeps things simple. It is also perfect to enjoy while out in the Florida sunshine!
Category 5 IPA: This imperial IPA, also part of their year-round brews, brings a wave of hops to your taste buds!
Citrafied: One of their limited taproom releases, this crushable pale ale comes with a fruit-forward aroma and taste.
Mexican Standoff: This specialty porter packs a serious kick of heat! Brewed with habanero peppers as well as chocolate, cinnamon, and vanilla, this beer is inspired by traditional mole sauces. It is also a perfect pairing with tacos.
Along with Great-Tasting Beer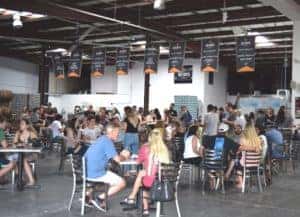 The perfect partner to Due South Brewing Company beer comes from the Savoury Eats Kitchen, which is a food truck set up outside the brewery. You can get one of their Jumbo Fresh Chicken Wings that are fried to a crisp and tossed in one of their signature sauces. You can also snack on one of their sides, such as their Sweet Potato Tots, which come with a savory marshmallow bourbon sauce.
Due South also hosts a range of events that you can enjoy on a fun night out while making new friends! Test your knowledge during trivia night or challenge your friends to one of the games they have in their beer garden.
Get a Behind-the-Scenes Look at Due South Brewing Company!
Book a tour of their brewery to see how they make their delicious beer. Afterwards, make sure to enjoy their brews in the taproom!