Signs of a Bad Crankshaft Position Sensor
While car engines have always been very intricate machines, they have become even more advanced in modern times, thanks to the inclusion of computerized management systems. The management system in your car relies on a number of parts to work correctly, including the crankshaft position sensor.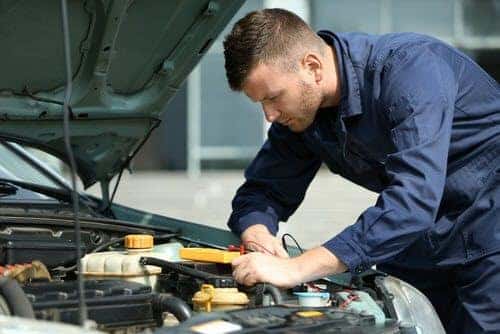 This sensor monitors several parts of your car's engine, and when it goes bad, it can reduce the functioning of your automobile. Here are a few signs of a bad crankshaft position sensor that you shouldn't ignore if you always want your vehicle to run the way you need around Wellington, Greenacres, and Palm Beach. Read all about it below, and contact us at Braman Honda of Palm Beach if you have any questions.
Problems with Your Ignition
Although you may have never heard of a crankshaft position sensor before, it's one of the most important parts of your engine, controlling several functions that make your car run.
For instance, when your sensor malfunctions, it can interfere with your car's ignition, making it difficult to start your vehicle. When a crankshaft position sensor fails, it won't be able to send a signal to the computer in your vehicle. If this signal fails completely, it'll cause your spark plugs to die, meaning you won't be able to start your car. If you've been experiencing unexplained ignition problems, you may need to have your crankshaft position sensor examined by a professional.
Don't Ignore the Blinking Light
The easiest way to tell if the crankshaft position sensor in your car is malfunctioning is to pay attention to the Check Engine Light on your dashboard. This warning light is used to indicate an array of problems with your vehicle, including a failing crankshaft position sensor.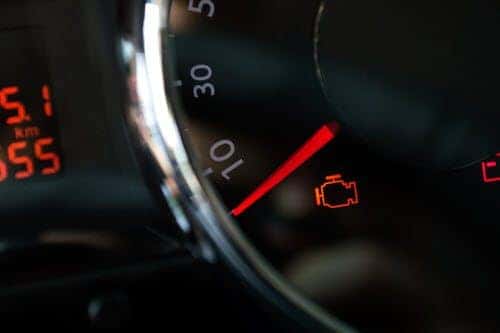 Your Check Engine Light will activate right when your sensor starts experiencing problems, meaning you should be able to get the issue fixed before it worsens. But if you put off repairing the sensor, you may end up stranded on the side of the road.
Engine Vibrations & Disruptions
Signs of a Bad Crankshaft Position Sensor. If you've owned your automobile for a while, then it's likely that you've developed a feel for your engine, meaning you should be able to tell when something is off. A failing crankshaft position sensor will noticeably alter your engine's normal performance, letting you know that it's time for service.
Engine vibrations are a common warning sign of a damaged sensor, and when these vibrations occur, they can reduce both your engine power and fuel efficiency. When your crankshaft position sensor malfunctions, it can also cause problems with your acceleration, making it more difficult to drive your car. If you notice that your engine is behaving abnormally, you should seek help from a repair expert.
Convenient Sensor Repairs
When you notice any of these signs of a bad crankshaft position sensor, you'll need help from a maintenance professional as soon as possible. Luckily, if you live in Palm Beach, Wellington, or Greenacres, then you can schedule maintenance with the service and parts department at Braman Honda of Palm Beach.
We're committed to helping our customers in whatever way we can, including offering convenient maintenance and repair service. Whether your crankshaft position sensor has gone bad, or you need a simple tune-up, we're here to assist you.