Conservation Efforts at Gumbo Limbo Nature Center

The Gumbo Limbo Nature Center is a big part of the environmental conservation efforts in our community. They seek to create harmony between people and the natural world. They accomplish this by offering things like an aquarium, kid's programs, and sea turtle rehabilitation. Also, make sure to check out their social media handles to stay up to date on all the various activities taking place at the Gumbo Limbo Nature Center!
About Gumbo Limbo Nature Center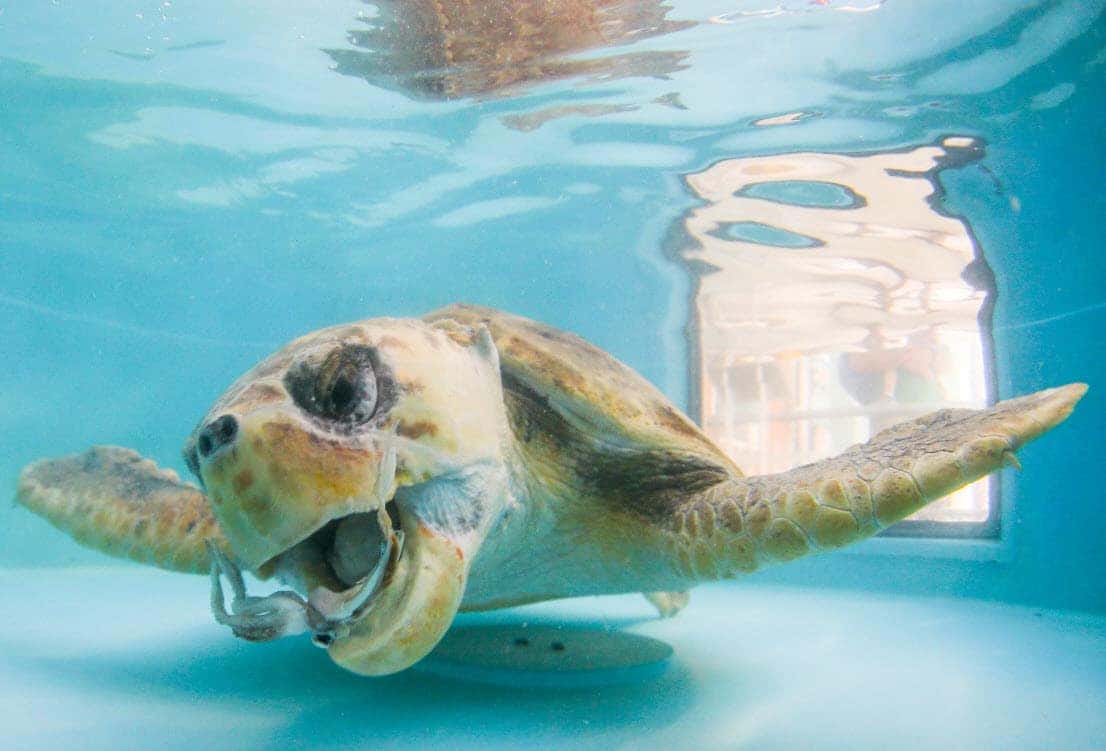 Gumbo Limbo Nature Center was founded in 1984. It's situated on 20 acres of a barrier island, which also serves as a sanctuary for a diverse mix of wildlife. They are a cooperative project supported by the City of Boca Raton, the Greater Boca Raton Beach and Park District, Florida Atlantic University, and Friends of Gumbo Limbo.
Take a break from the daily grind and bring the family for a walk on their boardwalk. It winds through Hardwood Hammock for about a quarter of a mile. On your trek, you'll get to see a variety of flora. You may even find animals like the American alligator, five-lined skinks, and tree snails! If you're lucky, you may even find an ancient artifact from one of the many Native American tribes that called this area home.
You can visit their outdoor aquarium, too! They have thousands of tropical fish in their four saltwater tanks, which mimic the marine habitats of south Florida. The Gumbo Limbo Nature Center also has a butterfly garden. In the months of May and June, it is in full bloom and attracts a wide variety of butterfly species.
Sea Turtle Rehabilitation
At Gumbo Limbo Nature Center, they take great pride in the rehabilitation they provide to sea turtles. They monitor local beaches, marking nests and rescuing stranded turtles.
They provide medical care for ailing turtles, as well. They are one of only six rehabilitation centers in Florida to offer treatment for fibropapillomatosis. This disease causes tumors to grow on the soft tissue of sea turtles. These tumors can limit the turtle's ability to swim, eat, and see. By surgically removing these growths, they allow the turtles to go on living their lives.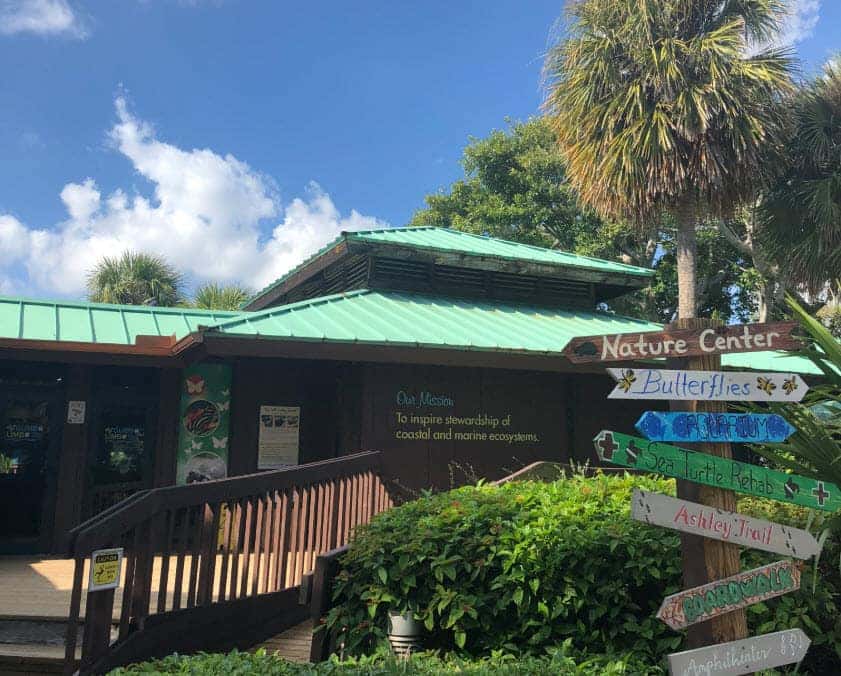 You can get in on the fun, too! They have great opportunities for the public including a Sea Turtle Day celebration, which kicks off the nesting season. Plus, Turtle Walks give you the opportunity to learn more about nesting turtles and maybe even see one up close! You can even symbolically adopt a sea turtle to help with the expenses of conservation and rehabilitation programs.
Fun Programs and Events
The Gumbo Limbo Nature Center offers great programs for all ages that are both fun and educational.
Head out on an Intracoastal Adventure. Paddle out in a canoe, kayak, or on a standup paddleboard. You'll enjoy everything nature has to offer as you look for turtles, manatees, and fish. You'll also learn more about the fascinating ecosystem as you traverse through its waters.
The little ones can take part in Environmental Camp. While there, they'll play water sports and fun games on the beach. Older campers can also enjoy additional activities like snorkeling and canoeing.
Join the Fun at Gumbo Limbo Nature Center
If you'd like to see everything that the Florida wilderness has to offer, stop by the Gumbo Limbo Nature Center. Spend the day taking in the sights and learn about what you can do to make a difference in their environmental endeavor.
Go see the sea turtles today!