Best Yoga Studios near Wellington FL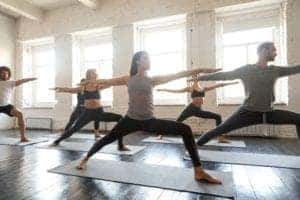 Yoga isn't your usual intense fast-paced workout, instead it combines body, mind, and spirit with a form of physical, mental, and spiritual practices derived from India. Some benefits of yoga include:
Improved respiration, energy, and vitality
Increased flexibility
Circulatory health
Stress management
Mental clarity
Metabolism balance
Increased muscle strength
To start feeling all the positive benefits from a yoga session, check out our selection of the best yoga studios near Wellington, FL.
Moksha Yoga Studio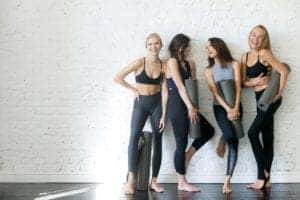 Moksha Yoga Studio is conveniently located in the heart of Wellington, FL, and follows the mantra, "Move your body, free your mind." Moksha's 18 instructors teach an eclectic range of yoga styles from calm meditation classes all the way to aerial yoga. Whether you're just starting out or are highly advanced, Moshka has a class that will fit whatever level you're at. They also have prenatal yoga and playful kid's classes.
If you're looking to fully immerse yourself in yoga and meditation, they offer retreats that travel internationally to destinations like Peru. If you're looking to stay more local, they also offer retreats that remain within the southern states.
To find out more, head over the Moshka's Facebook page!
My Pilates, Wellington
My Pilates stands out from your typical yoga studio by providing a number of different body and spirit transforming exercises with their pilates, yoga, and barre classes. Pilates uses special equipment and apparatuses to improve physical strength, posture, flexibility, and mental health. Barre exercises originated from ballet and they utilize a wide range of equipment including resistance bands, yoga straps, exercise balls, hand weights, and of course, the ballet barre.
My Pilates also offers teacher training courses and workshops that will have you on your way to becoming a certified trainer in no time.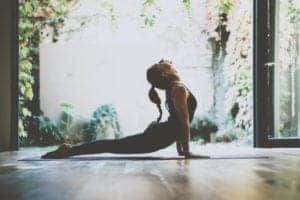 For more information and to find out class schedules, check out their Facebook page!
Zoia Yoga and Wellness
Zoia Yoga is a boutique yoga studio that focuses on small class sizes which allows the instructor to spend ample time and attention on every individual. One of the specialties they offer is hot yoga classes. Hot yoga utilizes an infrared heating panel system which provides a therapeutic and comfortable environment to heal and detox your body in.
Zoia doesn't just offer yoga classes, they also provide nutrition and wellness coaching and will create personalized health programs just for you. Their certified health coaches are happy to help you eat clean and feel good.
For any questions or for more information, head over to Zoia's Facebook page!
Improve Your Mental and Physical Health Today!
Whether you're looking to begin or continue your yoga journey, stop by one of the best yoga studios near Wellington, FL.