Best Lake Worth FL Burgers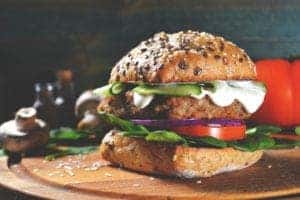 A classic hamburger, piled high with lettuce, tomato, pickles, and your condiment of choice, is an American tradition in its own right. From backyard picnics to raucous tailgates, this crowd-pleaser just never gets old. However, that doesn't mean we can't improve on that perfection.
If you're looking for an out-of-this-world burger you can't find anywhere else, check out these three Lake Worth, FL, restaurants. They'll redefine what burgers can be.
The burger for: Anyone who's looking for dinner with a view.
Picture this: A burger in one hand and a beer in the other, and laid out before you, the gently rippling tides below the Lake Worth Pier. Close your eyes for a moment… isn't that relaxing?
Well, it's also the everyday reality at Benny's on the Beach. They've been located on the pier since 1986, serving up some of the best breakfast in the region, as well as unbelievable burgers.
Our Menu Pick: Benny's Burger comes with a dry-aged steak patty, house bacon sauce, horseradish, and cheddar cheese. It's got a kick, but nothing that a brew can't cool.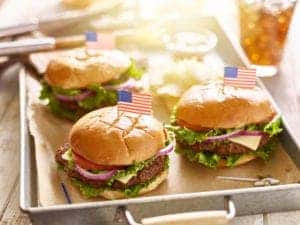 The burger for: The vegetarians among us.
C.W.S. Bar + Kitchen is something of a triple threat. They've got their scratch kitchen, of course, but there's also a craft beer garden and a whiskey bar. So, if you're the type that loves to hold your pinky out and pair libations with your burger, this should be your go-to.
Their whiskey list is truly massive. They have an incredible selection of American whiskeys, but in addition to that, you can find whiskey from Ireland and Japan, blended scotches, and so much more.
– Our Menu Pick: The Southwest Bean Burger includes black beans, corn, peppers, avocado, spicy tomato jam, and a whole lot more. It's a true flavor fiesta.
The burger for: Adventurous eaters.
Dave's Last Resort & Raw Bar is a no-frills kind of establishment. If you've got your flip flops on and a little sand in your shorts, you'd be more than welcome here (you'd probably be celebrated).
Their raw bar means that you can start your meal with some fresh oysters on the half shell, always reasonably priced so you can put away as many as your heart desires. Afterwards, it's time for the main event: The burger.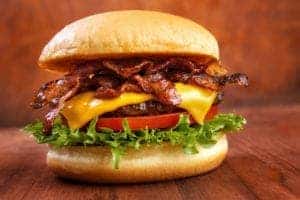 – Our Menu Pick: The aptly-named Hangover Burger is the perfect cure to its namesake, but its topping may surprise you. Peanut butter and grilled onions don't seem like a match made in heaven, but boy, are they!
Burgers… It's What's for Dinner!
Some may say we shouldn't try to fix what isn't broken. Others… well, they're eating better burgers than you can imagine.
If you're looking for an innovative restaurant looking to take the burger game to the next level, check out any one of these three!