Wake Up with the Best Breakfast near Wellington FL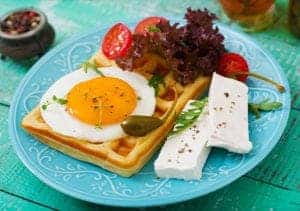 Do you remember your mother telling you that breakfast is the most important meal of the day? Well, you may have rolled your eyes as a kid, but you've probably realized now how much truth there is in that.
If you're looking to start your day off right, you'll want to wake up with these three mouthwatering breakfast places near Wellington, FL.
Many breakfast joints serve the same old same old. However, when you visit Al Pan Pan Bakery, you're almost certainly going to find something a little bit different.
This restaurant is one of the only Argentinian-focused eateries in the entire county. They've been lauded repeatedly since their opening in 2007 for their incredibly authentic dishes, as well as their hearty breakfasts.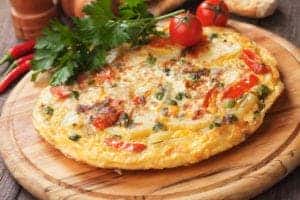 When we visit Al Pan Pan Bakery in the morning, we always get their Tortilla Española. This Spanish potato omelet comes with sausage, peppers, onions, eggs, and of course, potatoes. It'll fill you up for most of the day!
Coffee makes breakfast perfect (well, at least for us coffee drinkers). A carefully crafted cup of joe with slow-roasted beans can make even the simplest breakfast dishes pop.
Premier Café is partnered with Miami's Panther Coffee. All their beans are curated from farms in Central and South America, and they've been lovingly roasted by the Panther Coffee owners.
Pair your piping hot mug with one of Premier's tasty breakfast items. The savory flavors of their Egg & Cheese on a Croissant balances the rich bitterness of a Panther coffee.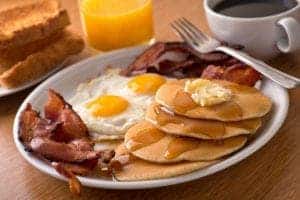 If there's anything cable sitcoms have taught us over the years, it's that a proper New York City delicatessen is a sacred place. And TooJay's Deli aims to bring all of that reverence right here to the Wellington area.
One thing you can count on is the size of their hearty portions. These menu items are big enough that you'd think your doting grandmother had laid them out in front of you herself.
Those with a mighty hunger will want to order up stick-to-your-ribs items like the Waffle Sliders. These half Belgian waffles are topped with eggs, American cheese, and your style of meat. Sweet syrup and home fries on the side make for one satisfying meal.
Every Good Day Starts with a Full Belly
Nothing will make your day turn sour faster than a grumbling belly. Before you head out for work, school, or whatever other adventures await, be sure to fill up. These three restaurants near Wellington are more than happy to help.