Tap into Your Creative Side at Arts Garage

Looking for a fun night out in Southern Florida? Arts Garage is a great destination for a girl's night out or a unique and fun first date. You can enjoy many different musical performances there as well as exciting, emerging art from your new favorite local artists.
About Arts Garage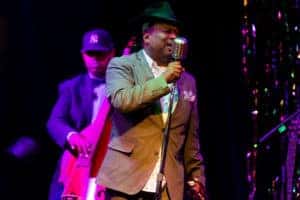 Arts Venue near Delray Beach FL Arts Garage is a non-profit multi-media arts venue dedicated to delivering Delray Beach with diverse and innovative visual and performing arts. They are committed to not only featuring well-known artists but building up the community around them.
They host different concerts and exhibit artists in their gallery. You can also take a variety of different arts classes to help discover some new skills.
Exciting Events at Art Garage
Musician Events at Art Garage near Delray Beach FL At Arts Garage, you can enjoy a variety of entertainment. Grammy-Award winning musicians and emerging, local artists take to the stage to give you a night of fun musical performances. While the Arts Garage is most known for their jazz and blues artists, they offer a wide variety of other genres, as well, including hip-hop and rock. Bring your own food and sit at their cabaret-style table seating while you discover your new favorite musical artist.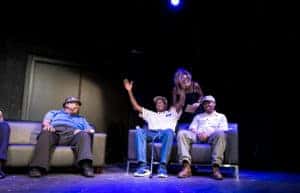 Spend an evening browsing local art from emerging visual artists at the Grassroots Gallery found at Arts Garage. They even feature students from local schools so you're sure to see something different and unique. Whenever a new artist is featured, there is a reception you can attend. Follow them on Facebook to see what artists are currently exhibiting.
If you're looking to expand your talent, you can take one of their dynamic classes. They offer options for both adults and children. Choose from different skills, such as photography, dance, and drumline. The best part is that there is no previous experience required and it is open to all ages.
Get Involved
Getting Involved at Arts Garage If the mission of the Arts Garage is appealing to you, then volunteer to help them continue producing quality art. You can become a part of their fundraising committee or usher for a concert to earn tickets to a future show of your choice. They welcome volunteers of all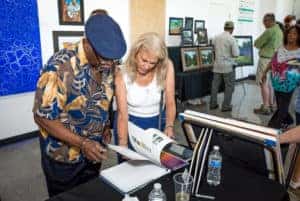 ages, as well as business sponsorships.
If you are a performer or an artist in the Delray Beach area contact the Art Gallery to learn about exhibiting at their events.
Get Creative!
Spend an evening at Arts Garage and tap into your artistic side. If you're really feeling crafty, sign up for one of their amazing classes. Make sure to follow them on Facebook so you never miss a concert or new exhibiting artist!