Reach Optimal Perk Levels with the Best Coffee Shops in Lake Worth FL
There's nothing quite like the perfect cup of joe. Steaming hot, fresh-ground with all your favorite accoutrements – it's heaven. Though you may chug down that thick office-made drip or grab some Folgers when you're in a rush, you deserve that flawless cup of coffee every now and then (or all the time). It is for this reason that we have searched high and low for the best coffee shops in Lake Worth. So, whether you're headed to work or just need a special pick me up after a long day, these places are sure to have something that will satisfy and get you jazzed.
The Book Cellar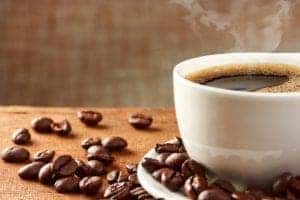 The Book Cellar melds two of the best things found on Earth today – literature and coffee. In this picturesque atmosphere, you will be able to find something perfect to read while sipping on cups of carefully crafted drinks all made with sustainably sourced, organic java from Allegro Coffee. Curl up in a corner and read while you try classics like strong lattes, creamy cappuccinos, and chai tea served sweet or spicy. Feeling adventurous? Grab their Cold Brew Float, which uses espresso ice cream instead of ice. Simply delicious!
Common Grounds Coffee Bar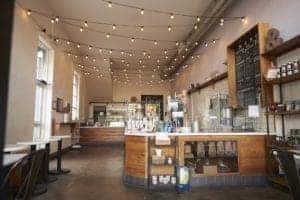 Common Grounds Coffee Bar ignites a passion for community and good coffee all in one place. Their coffee is roasted by the local Sea Bean Coffee Company, baked goods are made right in their shop and by other nearby bakeries, and they even host live music and meetings to bring this area together. Now to the coffee. Their menu is extensive, so choosing something might be difficult but don't worry – every item tastes amazing. From espressos and other hot coffee drinks to genuine Cuban-style coffee and cold brews, there is something for everyone's palate here.
Divalicious Book Adventures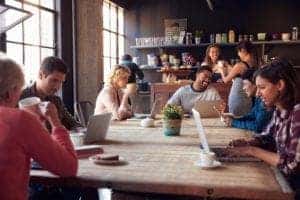 I think we all know by now that book lovers also cherish their coffee. At Divalicious Book Adventures, they create a unique destination to drink amazing java while enjoying rare and bestselling books. What more could you ask for, really? Peruse their selection of literature and records while pursuing your happiness with some fresh-brewed coffee or espresso. They also offer locally made treats to sink your teeth into, as well as some delightful breakfast dishes.
Craving that Caffeine?
Now that you know the best coffee shops in Lake Worth, head over and enjoy a cup of your favorite type of joe today. Cheers!