When to Replace Timing Belt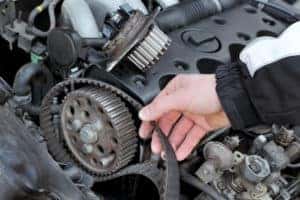 Our service center's goal is to make routine vehicle maintenance and needed repairs happen smoothly and efficiently for our customers in the Greenacres, Wellington, Boynton Beach, Palm Beach, and Lake Worth areas. Many customers wonder when the timing belt in their Honda will need to be replaced. Learn what a timing belt is, how to tell when to replace the timing belt, and where to go for service.
What Is a Timing Belt?
A timing belt is a textured band that tightly connects the engine's crankshaft and camshaft, helping to maintain proper timing for the engine and keeping it running smoothly. Related parts include a system of pulleys, serpentine belts, tensioners, and the water pump.
When to Replace a Timing Belt?
Typically, timing belts need to be replaced every 60,000 to 100,000 miles, and it is often done as part of scheduled maintenance. In unusual circumstances, it is possible for timing belts to fail before this interval is reached, so if premature wear is detected it should be replaced sooner.
What Are the Symptoms of a Bad Timing Belt?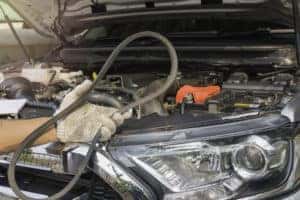 If your Honda's timing belt is beginning to wear, you may notice poor engine performance, or a check engine light may come on. Other symptoms may include a ticking noise coming from the engine, engine misfires, oil leaks, or the car may not start. If you notice any of these symptoms, then you'll know it may be time to replace the timing belt. Wear on the belt may also be detected during routine maintenance.
Can I Drive With a Bad Timing Belt?
If you or a service professional suspect a failing timing belt, this should be investigated and repaired by a trained technician quickly. A broken timing belt will cause the vehicle to stall and can potentially cause engine damage. The vehicle will not start if the timing belt has already broken.
Can I Replace the Timing Belt Myself?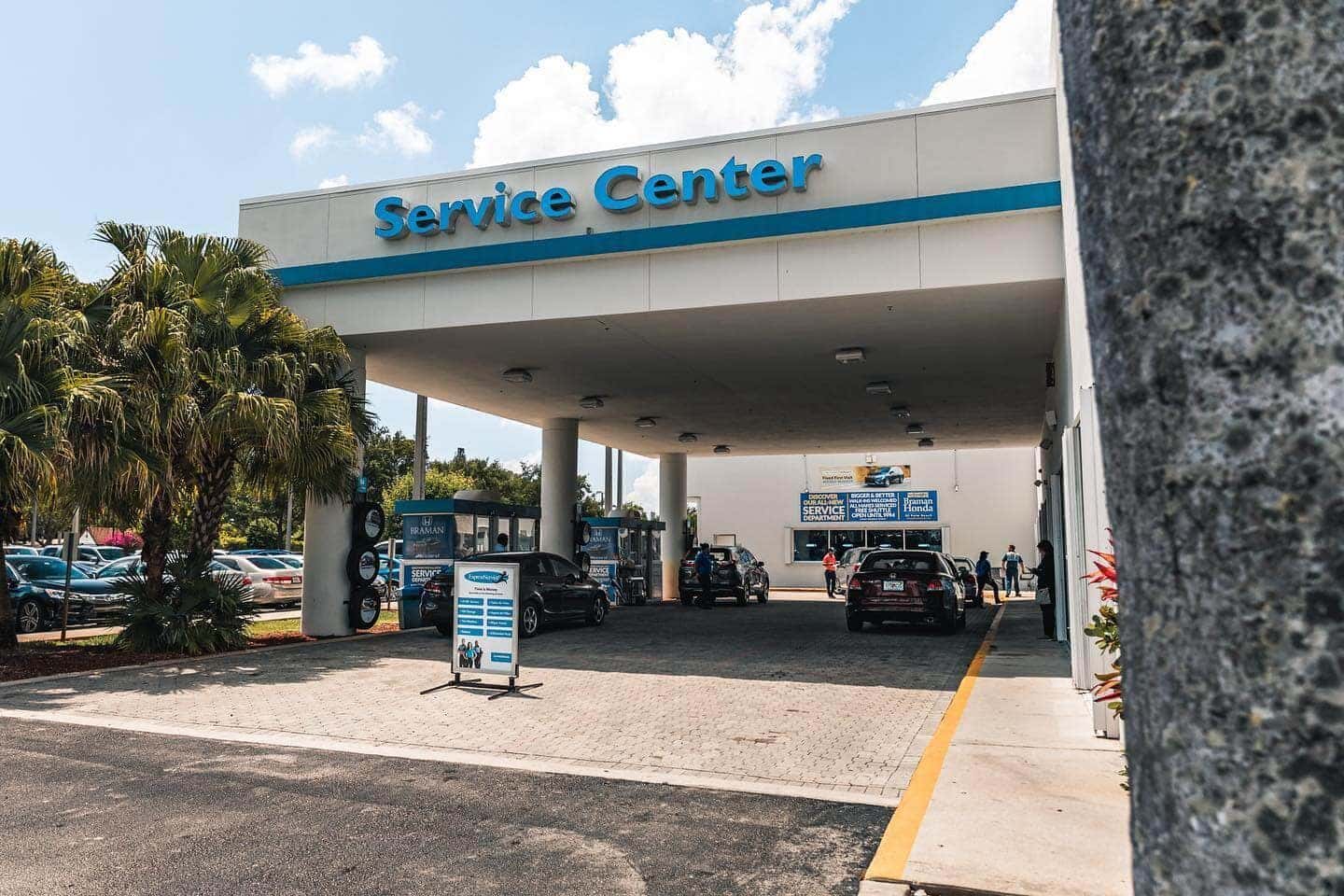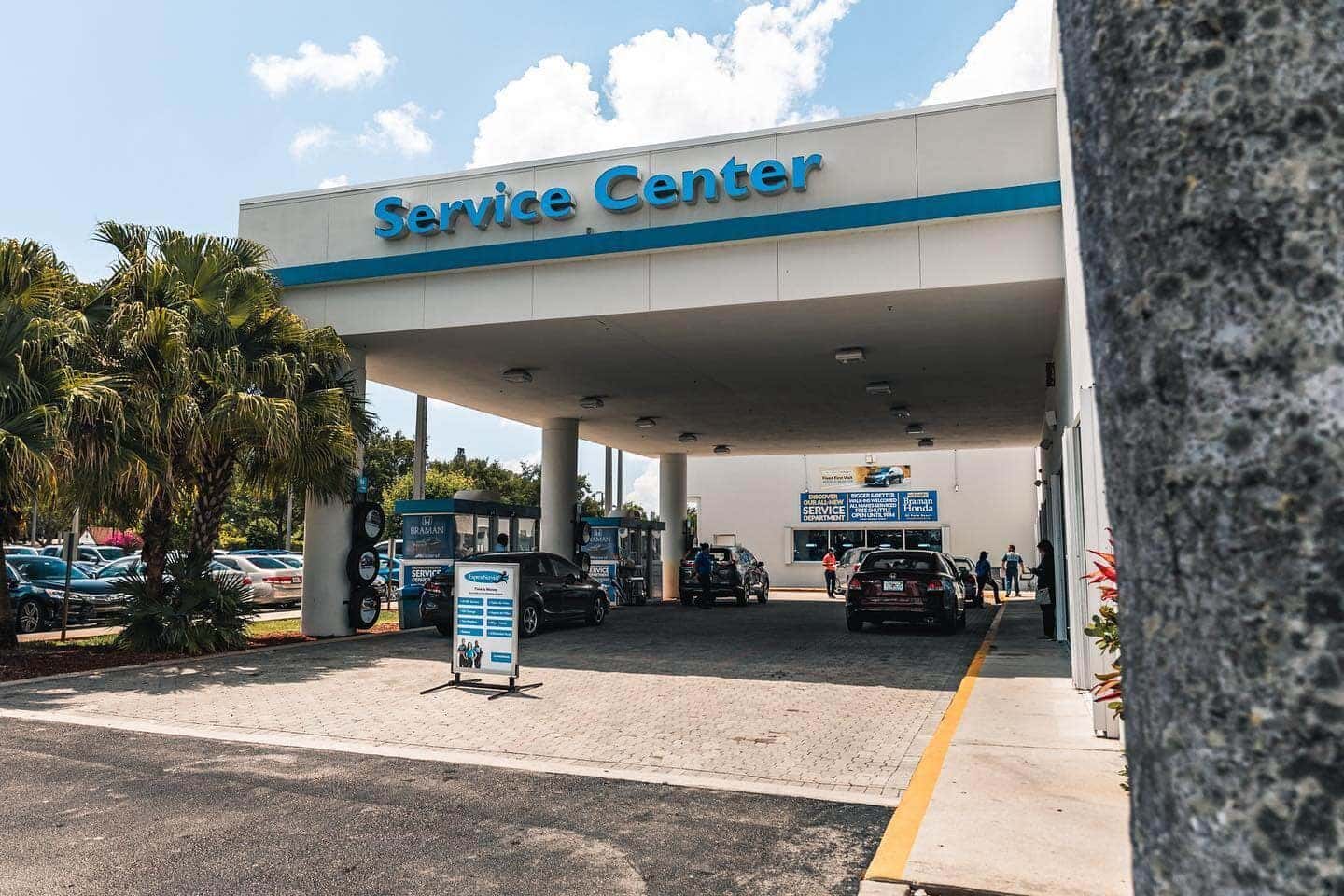 Depending on your vehicle's make and model, there may be an extensive network of parts in front of or related to the timing belt. Replacement of the timing belt requires deconstructing many of these parts, as well as putting exactly the correct amount of tension on the belt itself. Due to the complex nature of this repair, it is recommended that a trained service professional replace the timing belt.
How Is a Timing Belt Replaced?
To replace your Honda's timing belt, our team of expert service professionals will remove the timing belt cover and tensioner, pulley, and the belt itself. To access the timing belt, other parts may need to be removed, such as motor mounts, engine components and cooling fans, and coolant or fuel lines, among others. Installing a new timing belt then requires that the correct tension be added to the belt and related components in order for the engine to run smoothly.
Braman Honda of Palm Beach: The Honda Service Experts
Our friendly service center team at Braman Honda of Palm Beach can answer any additional questions you may have on when to replace a timing belt. Call or stop by today to schedule your vehicle maintenance, and see why customers in the Wellington, Boynton Beach, Palm Beach, and Lake Worth areas trust us as their local Honda service experts.