Used Car FAQs

If you're looking to buy a used car near West Palm Beach, Greenacres, or Boca Raton, you likely have a whole slew of questions you want to ask. And who better to ask than the professionals at your local Honda dealer?
The team at Braman Honda of Palm Beach has gone through the proverbial comment box and put together a list of the top questions we get from used car buyers. Take a look at our answers then stroll through our online inventory to get your used car shopping off on the right foot.
How to Buy a Used Car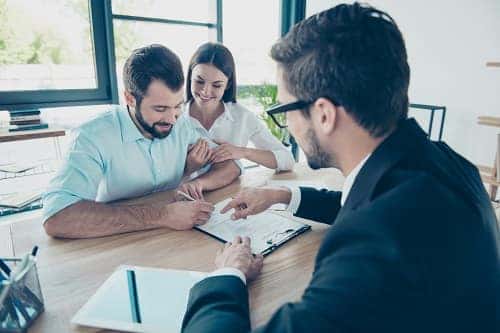 Buying a used car is an exciting adventure, but many buyers feel stressed before they even get to the dealership. When buying a used car, unlike buying a new car, sometimes it can feel like you're getting the raw end of the deal. But that doesn't have to be the case. With so much information available online, buyers have the same advantage that dealers and other sellers do.
So what exactly is the process of buying a used car? Here it is, quickly outlined:
Budget: You either apply for financing through a local used car dealership or through your bank to determine what your total budget is for your used vehicle purchase.
Shop: You look around at local used car dealerships (via online inventory) to see what vehicles are available that match your wants and needs, including size and special features.
Test Drive: You stop in to the dealership for a used car test drive and see if the vehicle matches with your needs and drives the way you want it to.
Discussion: You ask questions about vehicle history, maintenance history, etc. as well as negotiate the price based on relevant comparable vehicles on the market.
Financing: You work with the financing team to purchase your vehicle and sign all of the paperwork.
Enjoy! You're all finished and you can ride off into the sunset in your new (to you) used vehicle.
Pre-Owned vs. Certified Pre-Owned Honda
Whenever you're buying a used car, you have a choice between buying used or certified pre-owned. These two options are available because different buyers have different preferences. If you're looking for a vehicle that's more than five years old, a used car will fit the bill nicely.
But if you're looking for a newer vehicle that still has a warranty, lower mileage, and a verifiable history, you may consider purchasing a certified pre-owned vehicle. If you're not sure whether pre-owned or certified pre-owned is right for you, check out our FREE Why Buy Certified Pre-Owned Guide.
How to Shop for a Used Honda
The journey from thinking about buying a car and shopping for a car can be a short one, especially if your car is totaled, broken down, too expensive to maintain, or you just don't like it. Start shopping now with Braman Honda of Palm Beach right on our website and you'll quickly be able to decide what kind of car best fits your wants, needs, and budget. And there's no pressure from us at all.
When you're ready, schedule a used Honda test drive. Enjoy your shopping!