Synthetic vs. Conventional Oil
When it comes to oil changes, we get a surprising amount of questions at Braman Honda of Palm Beach, especially about synthetic and conventional oil changes. We offer both services and have taken the time here to answer your most pressing questions.
What's the Timeline Difference Between Conventional and Synthetic Oil?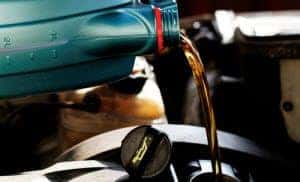 The biggest and most noticeable difference between conventional and synthetic oil is in the timeline between oil change services. While conventional oil will need to be changed every 5,000 to 6,000 miles or so, you may be able to go much longer between oil changes with synthetic oil.
While it depends on the needs of your particular vehicle, oil change intervals can usually move to around every 10,000 to 15,000 miles or even longer, depending on the brand of synthetic oil you choose.
The basic rule is that conventional oil needs to be changed every 6 months, and synthetic needs to be changed at least every year. This is simply due to the breakdown of the oil over time and can't be avoided.
Is There a Cost Difference Between Synthetic and Conventional Oil?
The short answer to this question is yes. But the long answer is not really.
When it comes time to pay for your oil change, you'll see a major difference in the price between the two services. But in the long run, these two are really about the same. Why? It has to do with our previous question. While conventional oil needs to be changed more regularly, synthetic oil gets changed much less frequently.
So basically, the synthetic oil change is more expensive on the front end. But considering the fact that you'll need to go twice as often and pay for twice as many oil changes with conventional oil, the two services end up being about the same.
Is Conventional or Synthetic Oil More Eco-Friendly?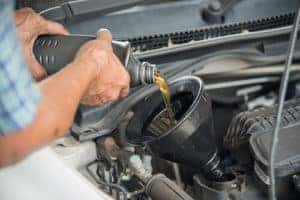 If you're looking for a way to do your part to save the environment, unfortunately switching from conventional to synthetic oil isn't going to make a huge difference. While conventional oil is made from petroleum and is thus a non-renewable resource, synthetic oil is made from harsh chemicals that are just as bad for the environment.
From this particular standpoint, the two are pretty much equal. The only difference to the environment is that synthetic oil lasts longer and thus produces less waste from the consumer point than conventional oil, which needs to be changed more regularly.
Schedule an Oil Change Service in Palm Beach
Is it time to get your vehicle's motor oil changed? Whether you've decided to go with synthetic or conventional oil for your next service, we'll be happy to help you get that service done correctly and quickly so you can get back to your life.
You can schedule a service appointment right through our Schedule Service page and either create an account for easy use next time or log in as a guest to try us out. We'll be ready to perform the service right on time, so get ready to be impressed!