New Honda HR-V For Sale Near Atlantis FL
Learn About Atlantis, FL
Atlantis is a small Florida city in Palm Beach County, and was actually named after the legendary island of Atlantis. While the legendary city of Atlantis may have disappeared long ago, this Atlantis is still here with plenty of attractions nearby.
If you're looking to have a different kind of adventure, try the Craft Food Tours. Here you will taste your way through South Florida's up-and-coming neighborhoods as local foodies provide a behind the scenes VIP culinary experience, while meeting the owners and chefs of the establishments.
For another adventure, Everglades Holiday Park! Climb aboard a state-of-the-art vessels for an unforgettable Everglades airboat ride, then take in a live alligator presentation featuring the Gator Boys Alligator Rescue in our world famous Gator Pit! With miles of wetlands before you, you'll journey deep into the Everglades
Why Test Drive a Honda HR-V Near Atlantis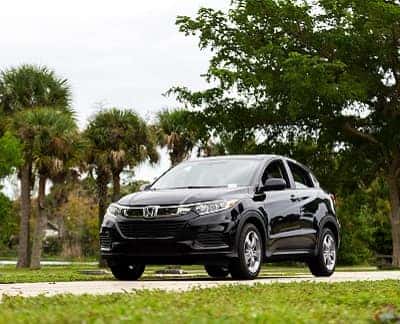 If you're looking for a sleek, stylish new car near Atlantis, FL; you can count on the all new redefined 2020 Honda HR-V to deliver time and time again, all while looking stunning from any angle. With an exceptionally roomy and spacious cabin, the HR-V makes great use of space with innovative Honda features that provide drivers and passengers space and cargo capacity of any compact SUV on the roads of Atlantis, Florida. You'll want to get inside and explore the well-equipped interior of the new 2020 Honda HR-V for sale at Braman Honda of Palm Beach.
You will take to the roads of Atlantis with confidence in the 2020 Honda HR-V knowing that Honda's state-of-the-art driver assistive technologies and safety systems that are offered in the new crossover. From pre-collision warning systems that help mitigate or avoid frontal collisions, to adaptive cruise control that adds convenience and safety to your commute or adventure, you'll be at peace of mind with Honda's forward-thinking features in the new 2020 Honda HR-V for sale near Atlantis, FL.
Want to experience the New Honda HR-V for yourself? Schedule a test drive at Braman Honda of Palm Beach, a 2019 Dealer Rater Award Winner!
Get to Know Our Dealer near Atlantis
Braman Honda of Palm Beach has years of experience in the automotive industry and is proud of our team of certified experts, but we have more experience being human. That's why we'll always treat you the way we'd want to be treated: like a neighbor. A neighbor who's asking another neighbor for help or advice to ensure the best possible experience.
We do not just work near the Atlantis community. Many of us live and have families here as well as in the surrounding areas and are proud to be you're neighbor.
To learn more about our company, please click here.