Honda Tires & Tire Service in Greenacres, FL, Near West Palm Beach, Lake Worth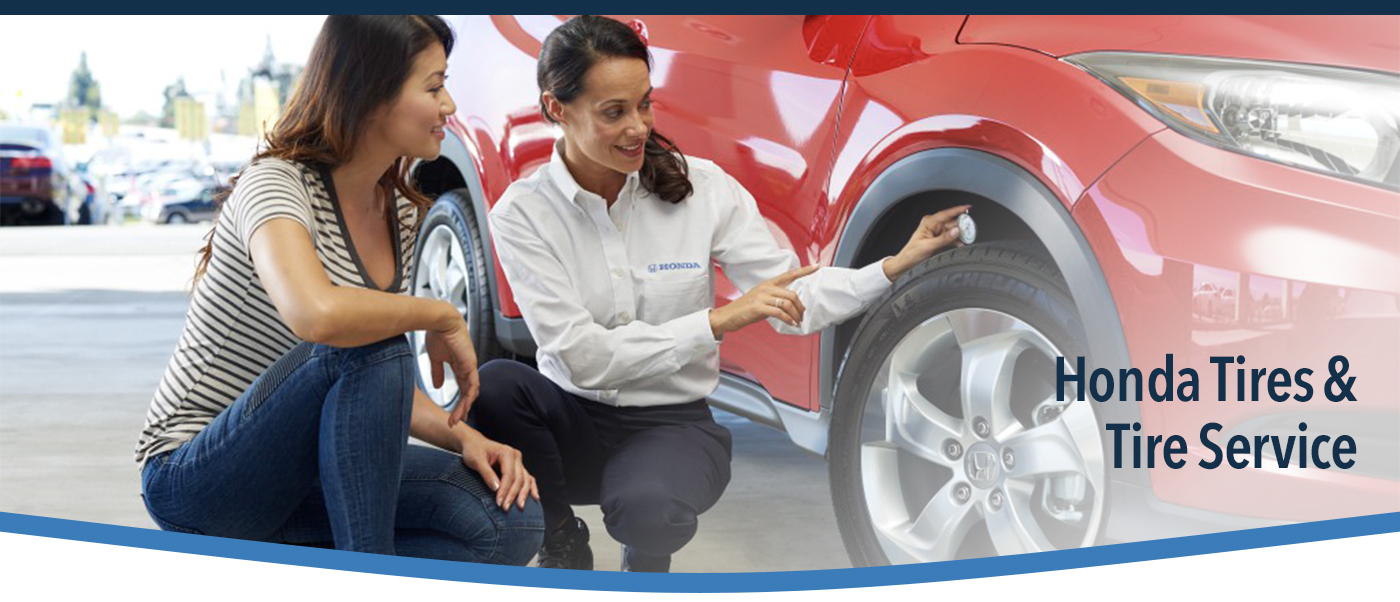 Honda Tires & Tire Service in Greenacres, FL, Near West Palm Beach, Lake Worth
When you bring your ride in for a tire rotation or new set of tires from Braman Honda in Greenacres, FL ‐ near West Palm Beach, Lake Worth, and Boynton Beach ‐ you'll be on your way with confidence. Bad weather, risky roads, and quick stops require a set of tires that can handle whatever conditions you find yourself in. Each time your vehicle hits the pavement, the surface wears at your tires' tread, causing them to thin. That's why it's important to maintain regular tire changes and check-ups.
There are a number of ways to tell when your tread is wearing or when it's time to replace your tires. You'll begin to notice decreased handling ability and unusual noises and vibrations from the tire area. Another sign of wear is decreased fuel mileage. If you're experiencing these issues, it may be time to bring your ride in for a new set of tires or a rotation.
When you're due for a tire inspection, our experienced technicians at the Braman Honda Service Center can check the tread and let you know how soon they should be replaced. Our knowledgeable technicians can find the tires that best fit your Honda model, ensuring you get the best performance each time you sit behind the wheel. We pride ourselves on carrying the brands you trust, from Continental and Pirelli to Michelin, so you can rest assured you'll leave our lot better than you came in. We'll also mount and balance your new tires and get you back on the road without any hassle. Contact us today or fill out our convenient online form to schedule your service appointment.
Braman Honda Service Department
Phone: 561-701-9160
Address: 5200 Lake Worth Road, Greenacres, FL 33463
Hours
Mon – Fri: 7:30 AM – 6:00 PM
Sat: 8:00 AM – 4:30 PM
Sun: Closed