Honda Oil Change Delray Beach FL



Are you searching for a Honda oil change near Delray Beach, Florida? You've found the right place! Our service center at Braman Honda of Palm Beach is your one-stop shop for all of your Honda oil change, maintenance, and repair needs.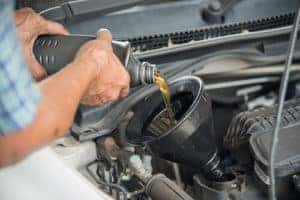 You'll find top-of-the-line, quality workmanship in our state-of-the-art service center staffed by friendly, professionally trained automotive technicians. We provide a fully stocked parts center, and we offer perks and specials to our valued Honda customers. Our convenient online scheduling tool makes scheduling your service or maintenance fast and easy, and our varied service center hours cater to your busy schedule.
How Often Should My Honda Have Its Oil Changed?
Your Honda owner's manual will have specific directions for your model of vehicle, and it is recommended to check your oil levels at least once per month. Previous recommendations on oil changes were "every 3,000 miles or every three months," but advances in engine technology and oil composition have made that guidance obsolete in many cases. Many automakers have updated their guidelines to recommend oil changes every 5,000 miles, 7,000 miles, and sometimes more.
Of course, various factors such as extreme weather or certain driving conditions can affect your oil, so if you notice your oil has become dark or dirty, your oil light is on, or your engine is knocking, it's best to go ahead and schedule your oil change appointment.
Choosing The Right Oil For Your Honda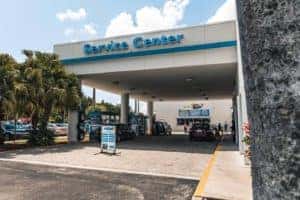 Your vehicle's owner's manual will list the recommended type of oil for your vehicle, and our knowledgeable automotive technicians will also be able to recommend specifics for your Honda oil change. Synthetic oil is designed to minimize breakdown, last longer, and resist higher temperatures. Synthetic oil can be the right choice for certain models, vehicle ages, or for certain types of wear and tear on your vehicle. Our friendly technicians are happy to answer any questions you may have about your Honda's oil.
Schedule Honda Service near Delray
Our online scheduling tool provides a convenient way to schedule your regular maintenance, tune-ups, repairs, inspections, upgrades, replacements, and customizations. This online portal also gives our customers access to service history, maintenance schedules, reminders, dealer specials, and news. You are also always welcome to call or stop by to schedule service.
Get Your Oil Change near Delray Beach Today
A high-quality car deserves only high-quality care. Our team of Honda certified technicians use only true OEM parts to ensure that your repairs, maintenance, and service keep your vehicle running smoothly and efficiently for years to come. If you're looking for an oil change near Delray Beach, FL, today, call or stop by today to discuss your vehicle's needs with our expert team.