Honda Odyssey Dashboard Light Guide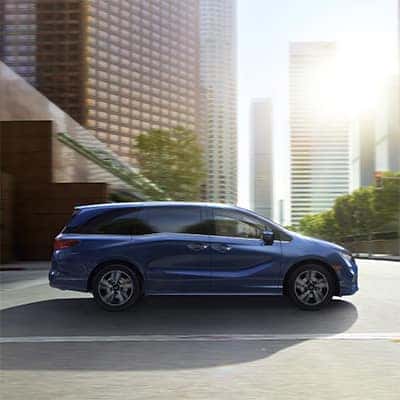 The Honda Odyssey is an advanced vehicle with quite a bit to offer today's vehicle owner. On top of a beautifully designed interior, plenty of space for the whole family, and technology options to spare, it offers an advanced safety system perfect for keeping your precious cargo safe. One of these features is the dashboard light system.
Purpose of the Honda Odyssey Dashboard Lights
The Honda Odyssey's dashboard light system is designed to inform you of potential maintenance and service problems. Since the key to keeping your family safe is ensuring that your vehicle is running properly, this system is arguably one of the most important safety features.
You'll see two types of dashboard lights in your Honda Odyssey: indicator lights and warning lights.
Warning Lights
Here are a few of the most commonly seen warning lights in the 2016 Honda Odyssey:
Charging System Indicator Light: This red light indicates that the vehicle battery isn't charging. Don't turn off the vehicle; immediately go to your nearest Honda service department near Greenacres, Boca Raton, and Palm Beach.
Brake System: This light indicates that either the brake system has a problem or the brake fluid is low. If the brake pedal feels normal, check the brake fluid when you stop the vehicle. If it isn't feeling normal, slow the vehicle by downshifting and have your Honda Odyssey serviced immediately.
Low Oil Pressure: This light indicates that the vehicle's engine oil pressure is low. Stop the vehicle as soon as it is safe to do so and check the oil level. If the light doesn't go off on its own, have the vehicle repaired immediately.
Indicator Lights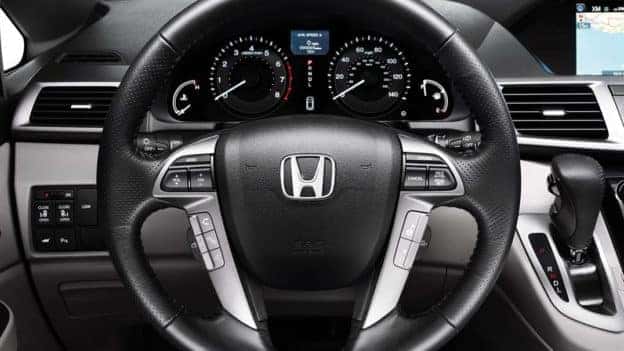 Here are a few of the most commonly seen indicator lights in the Honda Odyssey:
Malfunction Indicator Lamp: Also known as the check engine light, this indicates a problem with the vehicle's emissions control system or that the fuel cap is loose.
Tire Pressure Monitoring System: This light indicates a problem with the tire pressure monitoring system.
Anti-Lock Brake System: This light indicates a problem with the anti-lock braking system. The Honda Odyssey's regular brakes will still work, but there will be no anti-lock function.
These lights indicate that it's time to get your vehicle checked at your local service department at the earliest opportunity.
Schedule a Honda Service Appointment
If one of your Honda Odyssey's warning lights is illuminated, you'll want to take your vehicle the local Honda service center near West Palm Beach, Greenacres, and Boca Raton as soon as possible. The vehicle will need to be inspected by a Honda-trained service technician to diagnose the problem and provide a solution.
At Braman Honda of Palm Beach, our highly trained team of service professionals will be happy to help you keep your vehicle running smoothly for years to come so you don't have to miss a single soccer game.
Our service department is open Monday through Friday from 7:30 am until 6 pm and Saturday from 8 am until 4:30 pm. Schedule a service appointment today by visiting our service page or giving us a call.
Braman Honda of Palm Beach is located at 5200 Lake Worth Road, Greenacres, FL 33463.