Honda Dealer Boynton Beach FL

In Boynton Beach, FL, buying a new car means having fun and getting excited. Why? Well, because both residents and visitors of this fine city can head to Braman Honda of Palm Beach for any of their many automotive needs. In other words, at our Honda dealership near Boynton Beach, FL, we have a massive inventory of vehicles, an expert finance department, a skilled service center, and much, much more.
When you shop your local Honda Dealer near Boynton Beach, you'll enjoy a pleasant car-buying experience like no other.
Huge Vehicle Selection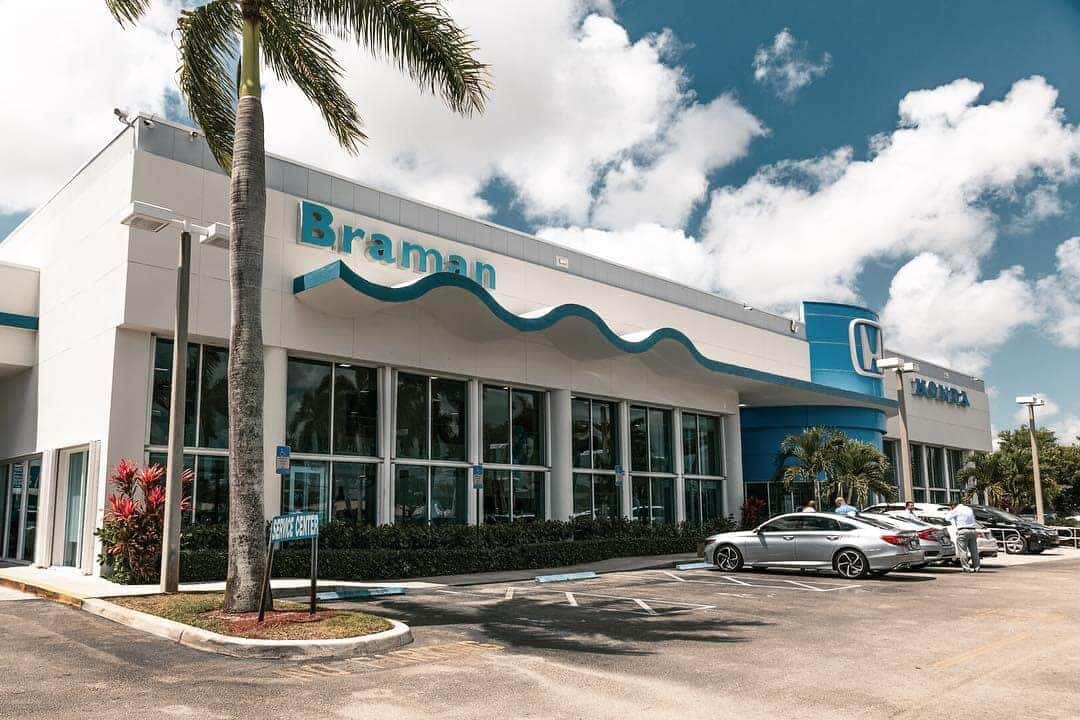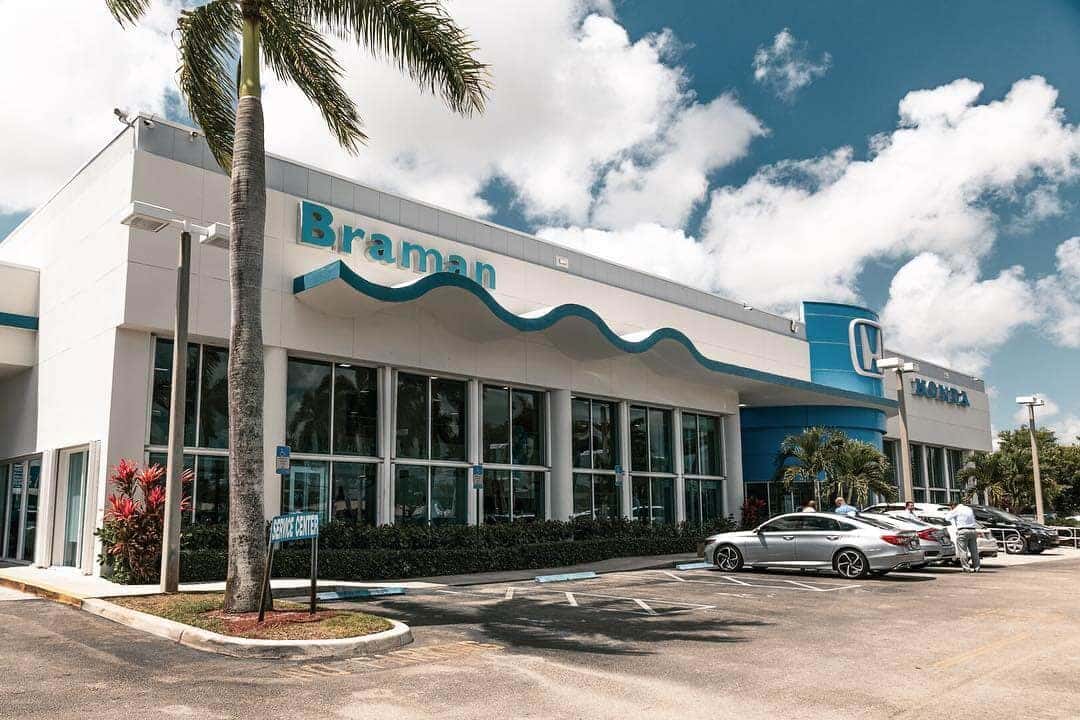 Regardless of whether you have your dream car in mind or are looking to weigh multiple options, our team here at Braman Honda of Palm Beach can help you find the vehicle that satisfies your needs.
Throughout our facility, you'll find our selection of used and certified pre-owned vehicles as well as our inventory of new Honda models for this year. Simply tell us what you're looking for or what you want in your next car, and we can bring the corresponding model out for you to test drive. It's that simple!
There's hardly a Honda that we don't carry. We have everything from the Honda Accord coupe and the Honda Accord sedan to the Honda CR-V and the Honda HR-V; from the Honda Civic coupe and the Honda Civic sedan to the Honda Fit and the Honda Pilot; from the Honda Ridgeline to the Honda Odyssey to the Honda Civic Hatchback to the Honda Accord Hybrid. The options seem limitless!
Other Automotive Services

As we mentioned at the beginning of this article, the various departments at Braman Honda of Palm Beach work hard to keep you satisfied. Our guys and gals put in the effort to go an extra 1,000 miles.
If you're looking to get behind the wheel of a new Honda soon, you can speak with our sales and finance department for assistance. Our experts can provide loan and lease information and they'll even provide multiple affordable options. They'll work as hard as they can to push the APR way down as low as it can.
There are several ways for you to start this process on our website right now. You can fill out a form to get pre-approved for financing, which will save you tons of time and hassle later on down the road; or, if you still feel like you need to do some more research, you can utilize our trade-in evaluator to figure out the value of your current vehicles towards a new, used, or CPO Honda. It's extremely convenient!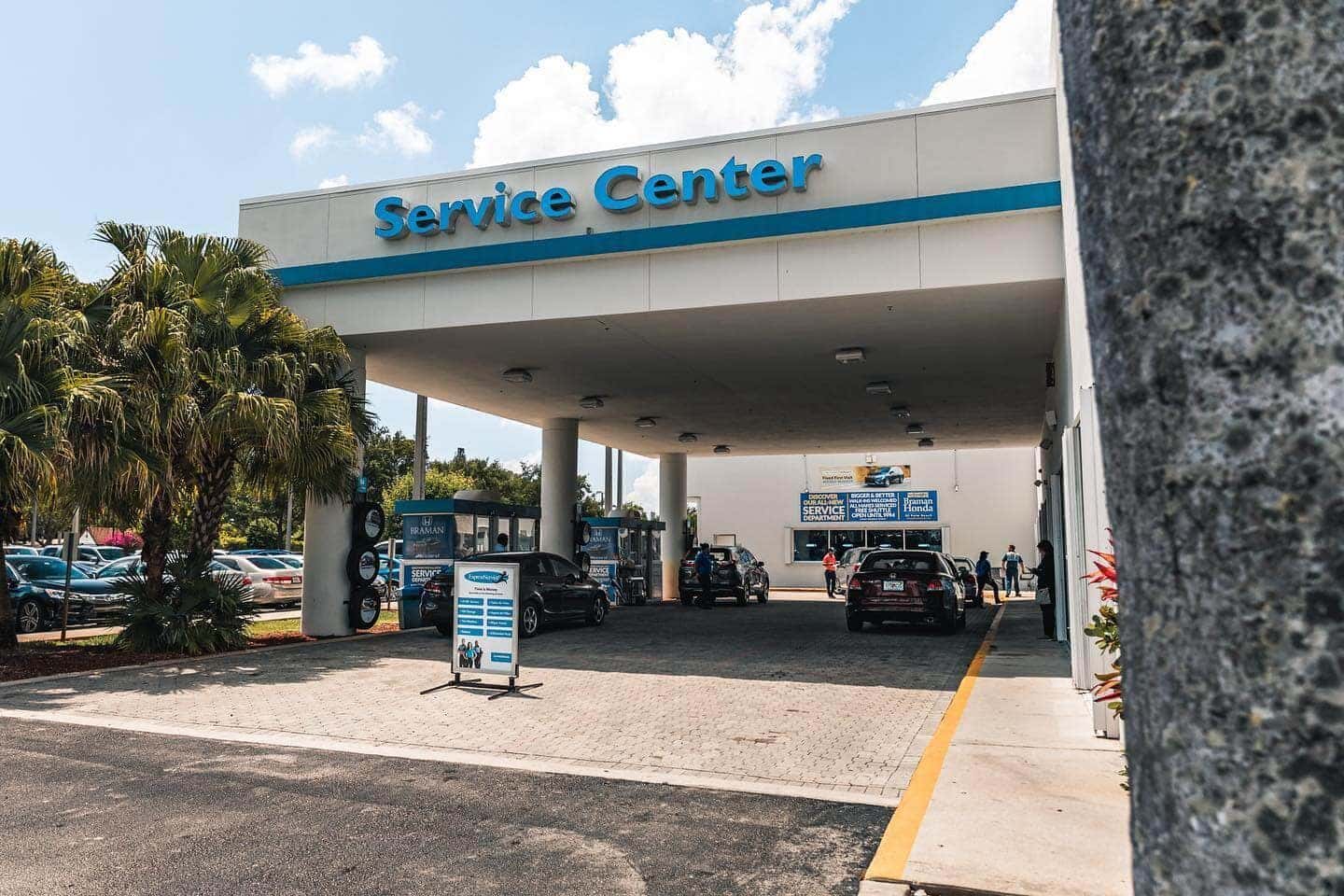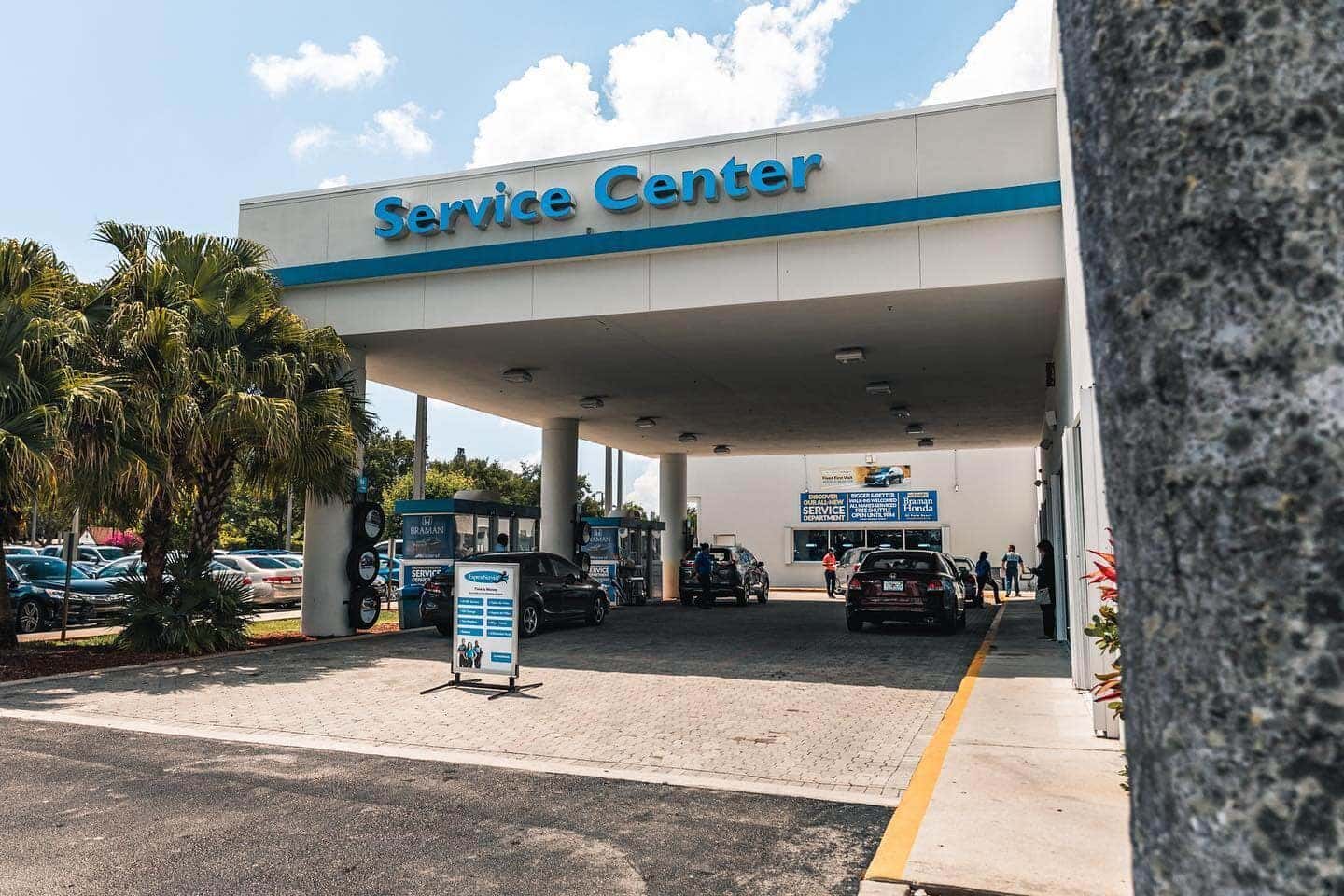 If your new Honda needs a tune-up, an inspection, a repair, a replacement, an upgrade, or anything else along those lines, you should schedule an appointment with our service center immediately. Best of all, you can do that right on our website. Our trained technicians work to keep your important investment running powerfully and efficiently. From routine services, such as oil changes and fluid flushes, to major repairs, such as engine and transmission replacements, we can get it done for you no matter what it is.
About Boynton Beach FL
Here's the bottom line when it comes to Boynton Beach, Florida: it's one of the coolest cities in Palm Beach County; it's one of the coolest cities in the state of Florida; and it's even one of the coolest cities in the entire country. It has a population of about 68,000 people, and it's part of the Miami metro area.
Not only is Boynton Beach a great place to play, work, and shop for a new Honda, but it's a great place to raise a family, too. Your children will attend one of at least 11 elementary schools if you choose to enroll them in the public system. Then, they can move onto either Christa McAuliffe Middle School, Congress Middle School, or Odyssey Middle School. Finally, they'll finish up their education at either Boynton Beach Community High School, South Tech Academy Charter High School, or Park Vista Community High School. By that point, you can probably buy them a Honda as a graduation present!
Oh, yeah—there is one more thing that we'd like to say about Boynton Beach. If you're looking for a quick bite to eat, we recommend Prime Catch in Boynton Beach. They've always got the freshest fish!
Driving Directions: Braman Honda of Palm Beach from Boynton Beach FL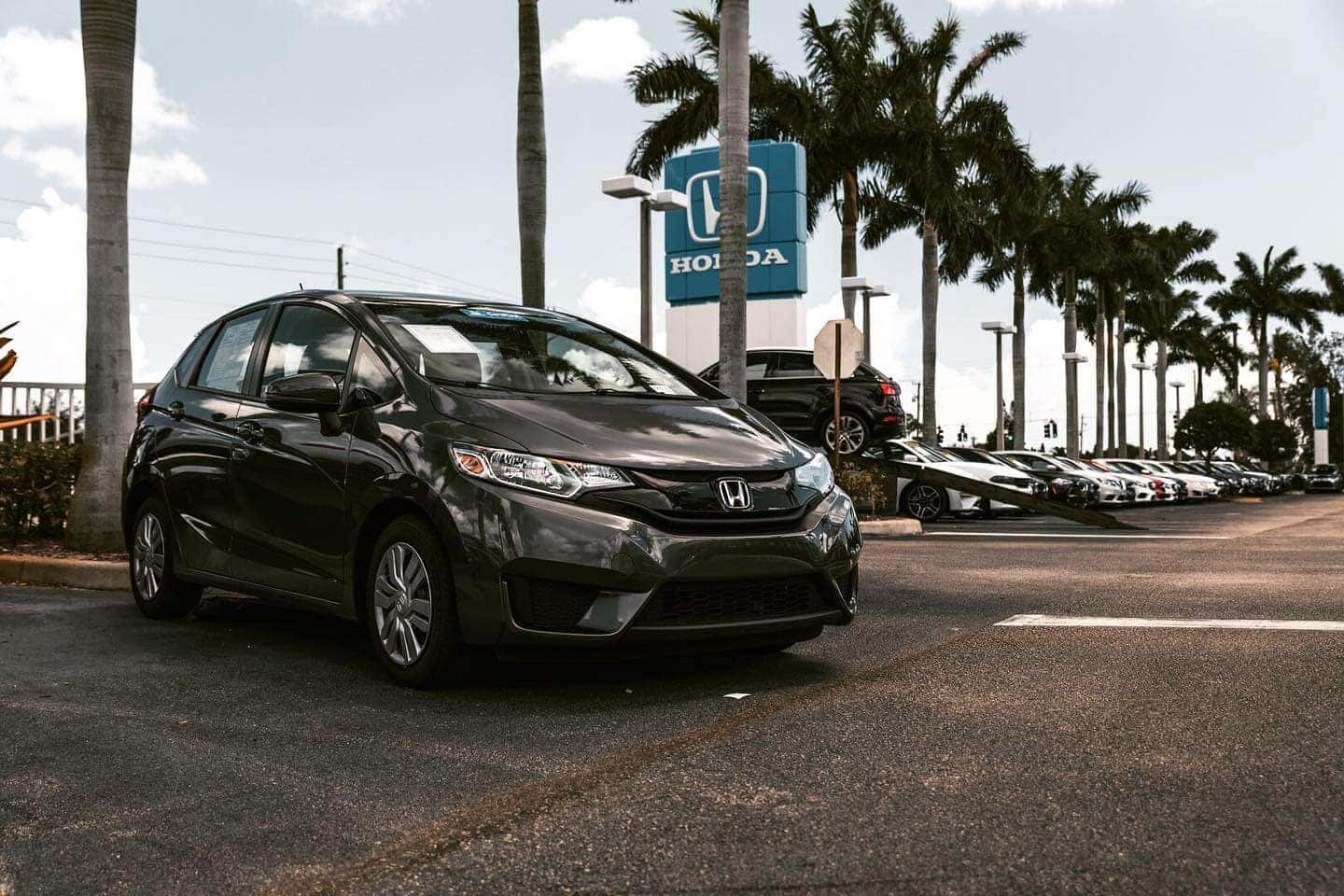 That was the good news. Now, it's time for the great news: we're just a short drive away from Boynton Beach, FL. So, if you need a quick break from the Green Cay Nature Center and Wetlands, you can hop in the car and drive to us. That's all it takes to discover how we can help you out right now.
Head down South Military Trail and make a left onto FL 802; in less than 20 minutes, you'll reach our car dealership at 5200 Lake Worth Road in Greenacres, FL. Stop by any day of the week—you'll love it!
Visit Your Honda Dealer near Boynton Beach FL
Our primary goal is to provide a pleasant car-buying experience for all the drivers in the greater Boynton Beach area. How do we plan on accomplishing this goal? When you shop with us, we give you full control. You tell us what you're looking for, and you choose the car that you want to drive home in.
Sure, we'll give you suggestions that are based on your preferences, but we'll never pressure or hassle you into a car you don't truly need. At the end of the day, you're the one who'll drive off our lot.
Let this Honda dealership near Boynton Beach, FL, give you the fun and exciting car-buying and car-servicing experience you crave. We're completely prepared to provide everything that you and your car need to stay happy. Don't wait—schedule your test drive or service appointment as soon as possible.