Honda CR-V Lease Deals

As one of the most popular SUVs available right now, there's no doubt that you've seen the Honda CR-V zipping around the Wellington, Boynton Beach, and Lake Worth area. This is likely because this top-of-the-line SUV features tons of new advancements that are perfect for elevating every drive you take.
Since Braman Honda of Palm Beach thinks our customers only deserve the finest vehicles out there, we have some amazing Honda CR-V lease deals available right now. This way, you can drive away in a trendy and fully-equipped vehicle without the commitment of owning. How is this possible? It's all within the power of leasing, which we'll go over in this article, as well as how this SUV can change the way you drive.
The Honda CR-V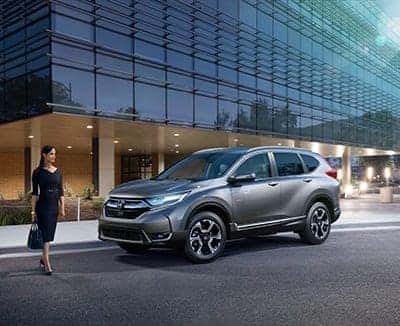 With a highly fashionable, yet functional design and high-tech additions inside and out, the Honda CR-V is ready to make your commutes more exciting and safer. With an available 190-horsepower engine under the hood and all-wheel drive, you can take on the streets with strength, no matter the terrain.
Inside, a display audio touchscreen allows you to access your music, navigation, and important information and can even be connected with smartphone integration.
A suite of driver-assistive aids is also included in this vehicle, allowing you to drive confidently. These systems help you steer, brake, and will keep you in the right place, whether you're on the highway or hitting city roads.
The well-rounded CR-V is truly one to be reckoned with and with our CR-V lease specials, we can get you behind the wheel sooner than you may think!
Leasing a Honda CR-V
Leasing is a different process from buying as it only requires you to pay for the amount of time that you use the vehicle. This means, without paying the price for owning the vehicle, you'll sign a contract that typically lasts for a couple years. You'll then make monthly payments for the depreciation of the vehicle and when the contract is over, you simply turn over the vehicle. It's really as easy as that.
Perks of Leasing a CR-V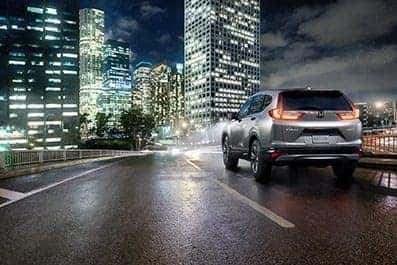 First, and possibly the most important leasing benefit, is that your monthly installments will be considerably lower than if you were to finance with a loan. Leasing also offers little-or-no-money down and you'll be backed with a warranty that covers your vehicle, saving you even more money!
Additionally, you'll have the pleasure of always driving the newest, most-advanced cars on the market. Just think about the technology and performance upgrades that will come out in the next CR-V within a couple years. So, when your lease is up, you can sign another, allowing you to be the talk of the block.
Finally, you won't need to find a buyer for your vehicle before you upgrade. We take care of all that for you!
Find Great Honda CR-V Lease Deals at Braman Honda of Palm Beach Today
Are you ready to outfit yourself in the new Honda CR-V? Then visit our dealership today to discuss your options. We know you'll be making a statement on the roads of Wellington, Boynton Beach, and Lake Worth in no time at all with our help.