Honda Brake Service & Replacement in Greenacres, FL, Near West Palm Beach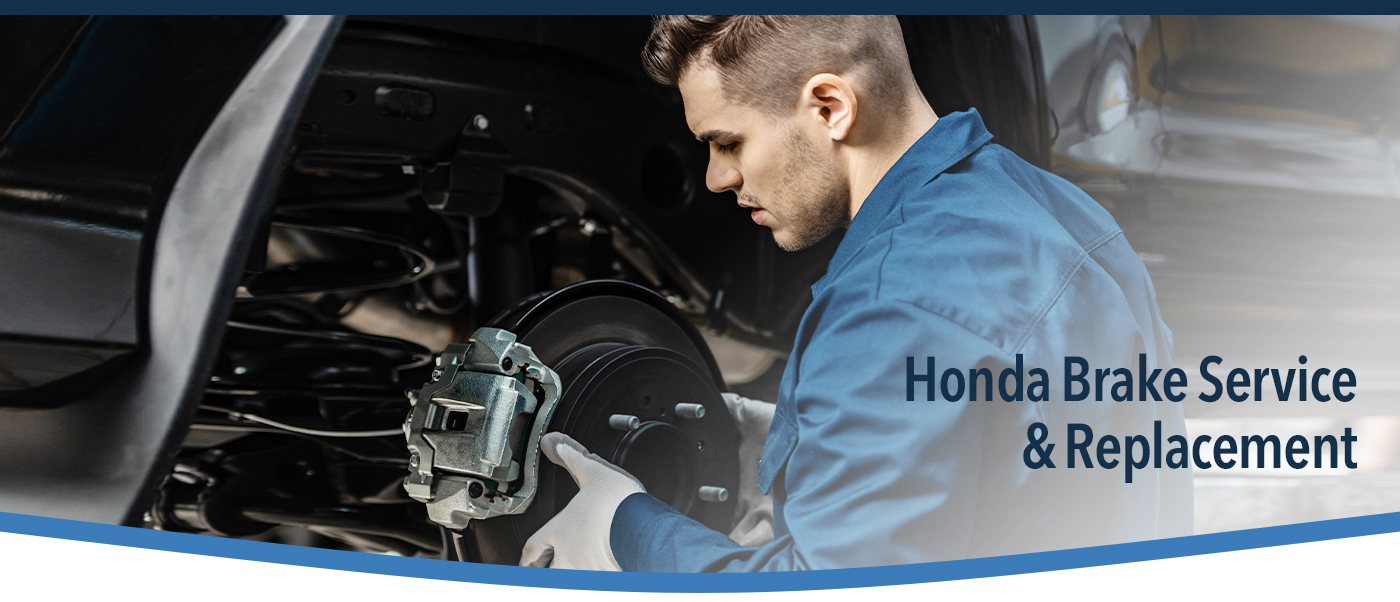 Honda Brake Service & Replacement in Greenacres, FL, Near West Palm Beach
When your car's brakes need repairing, the Service Center at Braman Honda in Greenacres, FL ‐ near West Palm Beach, Fort Worth, and Boynton Beach ‐ will fix any damages and get you on your way. Your car's brakes are an essential part of ensuring a safe driving experience, so it's important to maintain them and have them repaired regularly. Your brakes consist of parts that are dependent on one another, from brake pads and brake pedals to wheel speed sensors. When repairs for one part are overlooked, they can cause damage to other parts and eventually lead to costly repairs.
There are a number of signs to take note of when it comes to brake repairs. If you hear a screeching sound when applying the brakes, it is likely that your brake pads have worn thin and should be replaced. Vibrations and scraping, soft brake pedals, and burning odors while driving are all signs of faulty brakes. Ignoring these signs could lead to costly damages and dangerous driving conditions.
When you notice these signs of brake wear and tear, it's important to have them repaired as soon as possible. The expert technicians at the Braman Honda Service Center are well-equipped to examine your car's brakes and make any necessary repairs. We use genuine Honda brake pads, rotors, and brake fluid, so you're guaranteed impeccable performance. We are eager to serve you ‐ contact us today or fill out our convenient online form to schedule your service appointment.
Braman Honda Service Department
Phone: 561-701-9160
Address: 5200 Lake Worth Road, Greenacres, FL 33463
Hours
Mon – Fri: 7:30 AM – 6:00 PM
Sat: 8:00 AM – 4:30 PM
Sun: Closed