Honda Battery Service in Greenacres, FL, Near West Palm Beach and Lake Worth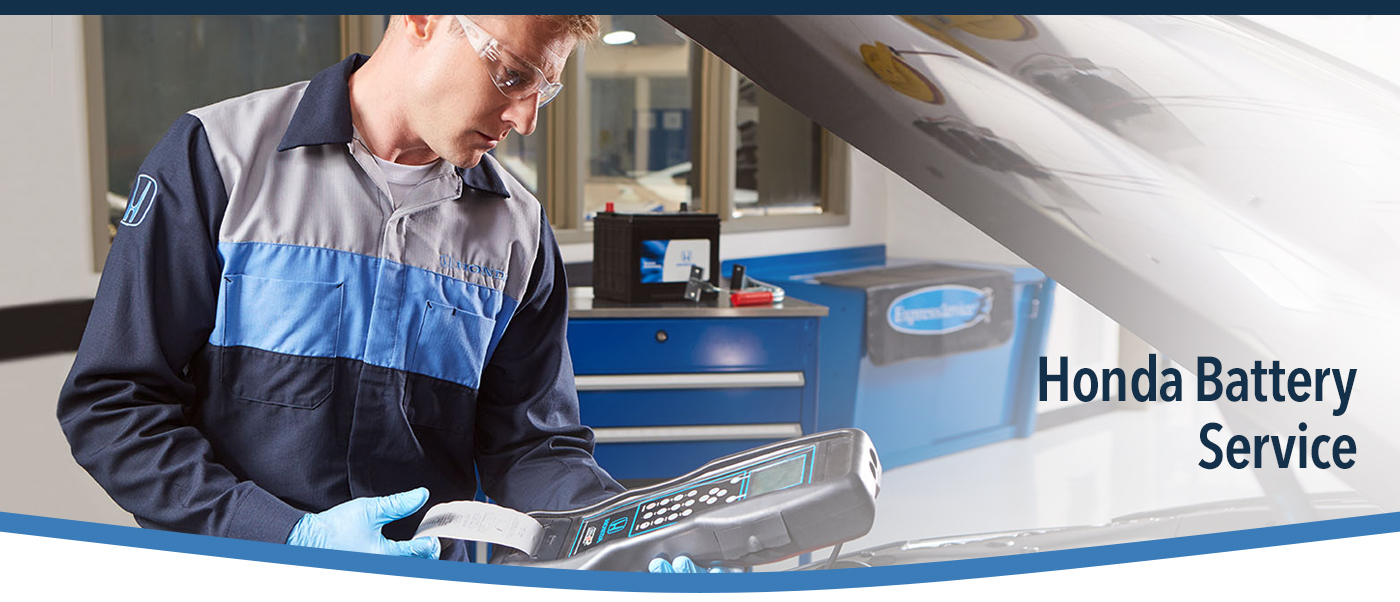 Honda Battery Service in Greenacres, FL, Near West Palm Beach and Lake Worth
If your battery needs to be replaced, the experts at Braman Honda in Greenacres, FL ‐ near West Palm Beach, Fort Worth, and Boynton Beach ‐ will get you on your way in no time. Your Honda battery is an essential component of your car's performance, and it's important to keep it running smoothly. Factors like temperature, corrosion, and mileage can wear down your engine, but with the Honda Battery Management System, you'll see an illuminated warning light to let you know your battery should be checked. If you don't have this feature, the following are indicators of your battery's health:
Needing jumpstarts or a portable charger to recharge the battery
Lights that dim when the A/C or heat is on
Weak starts
Dim headlights when the engine is turned off
If your warning light comes on or if you begin to notice any of those signs, it may be time to bring your ride to the Braman Honda Service Center. Our factory-trained technicians will check your battery and replace it if needed. We pride ourselves on using only genuine Honda batteries, which will improve longevity and performance, ensuring you're always ready to hit the road with unmatched power. Plus, our online form makes it easy to schedule your appointment at your convenience.
Braman Honda Service Department
Phone: 561-701-9160
Address: 5200 Lake Worth Road, Greenacres, FL 33463
Hours
Mon – Fri: 7:30 AM – 6:00 PM
Sat: 8:00 AM – 4:30 PM
Sun: Closed