Honda Accord Miles Per Gallon

When drivers come to Braman Honda of Palm Beach shopping for a new car, one question they often have on their mind is, "Exactly how fuel efficient is this car?" With gas prices frequently fluctuating, saving money at the pump is always a concern. Luckily, you can choose a model like the Honda Accord, which works hard to improve its miles per gallon during every drive. Palm Beach, Boynton Beach, Lake Worth, and Wellington drivers need only read this article to discover how efficient the Honda Accord can be.
2018 Honda Accord Fuel Efficiency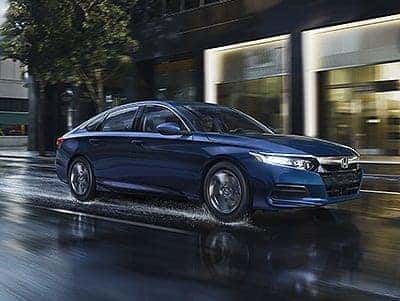 With the standard powertrain setup in the 2018 Honda Accord, you'll be able to maintain an EPA-estimated 30 MPG city and 38 MPG highway.1 Of course, by standard powertrain, we mean you'll have the combination of a Continuously Variable Transmission (CVT) and a 1.5L turbocharged 4-cylinder engine. Turbocharging is known for increasing miles per gallon and power at the same time. This is because it employs an air compressor before the intake, which allows the car to take in air at higher pressures, all with the same displacement. Ultimately, it's more efficient. If this powertrain configuration isn't completely to your liking, you can always switch out the CVT for a 6-speed manual transmission. This will allow you to maintain 26 MPG city and 35 MPG highway.1
Learn Efficient Habits with Eco Assist™
Another important efficiency feature in the 2018 Honda Accord is the Eco Assist™ System, which can help drivers to reduce their carbon footprint in two ways: First, it coaches driving habits, and second, it adds in the ECON button. Whether you realize it or not, you may be performing some fairly inefficient driving habits on a daily basis. These include:
Choppy acceleration
Sudden braking
Unnecessary idling
Eco Assist™ has a feedback system that will actually let you know how often you're falling into these bad habits. It can then coach you out of them! At the same time, Eco Assist™ comes with an ECON button. Press this, and the system will optimize your performance to up the fuel efficiency.
Designed to Save You Money on Gas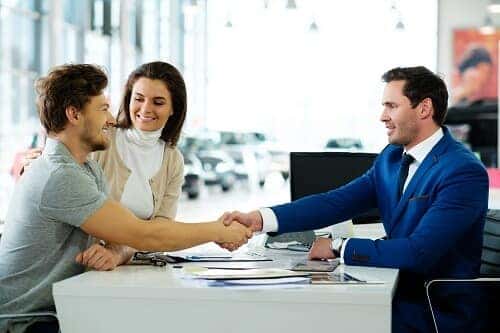 When we say that the 2018 Honda Accord does everything it can to improve its miles per gallon, we don't just mean under the hood. The exterior design of the Accord was also constructed with fuel conservation in mind. One thing you've probably noticed in the most recent iteration of this sedan is that it's starting to look more like one of the old-style fastbacks. The middle and rear of the car's body really sweep back, giving the car the appearance of motion, even when it's still. This isn't all for the optics. That sloping rear, as well as the sharp character lines and small vents up front, greatly improve the car's aerodynamics. With less wind-resistance, it's able to amp up its fuel efficiency.
Test Drive a Honda Accord
Now that you know how many miles per gallon the Honda Accord achieves, you might be interested in learning more about its many other features. It has intelligent safety technology, plenty of interior amenities, and some neat infotainment to enjoy. Palm Beach, Boynton Beach, Lake Worth, and Wellington drivers can experience the Accord firsthand at our dealership. Contact Braman Honda of Palm Beach to schedule your test drive.
1 30 city/38 highway/33 combined mpg rating for 1.5T LX, EX, EX-L and Touring models with CVT. 26 city/35 highway/30 combined mpg rating for 1.5T Sport models with 6-speed manual transmission. 29 city/35 highway/31 combined mpg rating for 1.5T Sport models with CVT. Based on 2018 EPA mileage ratings. Use for comparison purposes only. Your mileage will vary depending on how you drive and maintain your vehicle, driving conditions and other factors.