Honda Accord Maintenance Schedule


There's no way to underestimate how important it is to stick to your preventative maintenance schedule to keep your Honda Accord running smoothly on the Palm Beach, Wellington and Greenacres roads. Regular upkeep, oil changes and checkups aren't just a time commitment; they're the key to keeping your car running like a new for years down the line.
Fortunately, your new Accord has features to help remind you when it's time for service, so you can get in and get it taken care of on time. Learn the importance of your Honda Accord maintenance schedule, and what your car does to help you keep up with this important scheduled routine.
Honda Accord Maintenance Minder™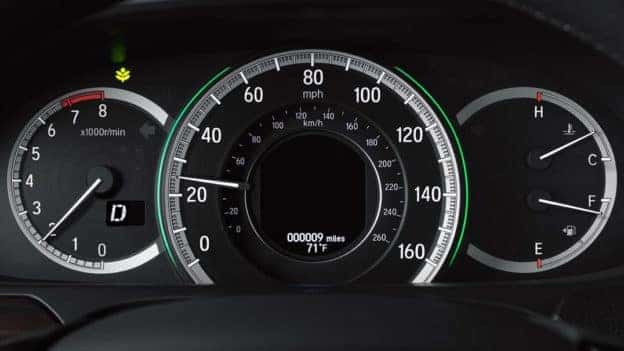 Your Honda Accord maintenance schedule comes in three basic stratifications, each of which involves a notification on your information panel. These are Code A items, Code B items, and Sub-Items. Here's a breakdown of how each works.
Code A
Code A on your Maintenance Minder system is the most basic level of maintenance. You'll see it every 6,000 miles or so, and it lets you know that it's time for an oil change and checkup. When you take your car in, your tech will also check the oil filter and do a visual check just to make sure everything's in good shape.
Code B 
Code B will require some more extensive items, which should be performed once a year. In addition to your next oil change, these services include:
Check all brakes. This includes pads, discs, and calipers. Make sure nothing is too thin or cracked. The parking brake should also be adjusted.
Inspect tie-rod ends, steering gearbox, and gearbox boots. Make sure that no grease is leaking and that the steering linkage is tight.
Check suspension. Tighten all bolts and inspect ball joint boots.
Check driveshaft boots. Make sure there are no cracks.
Make sure brake hoses aren't leaking.
Check all fluid levels. Top off as needed.
Inspect exhaust system. This includes the pipes, muffler, and catalytic converter heat shields.
Make sure no fuel lines or connectors are loose.
Sub-Item Notifications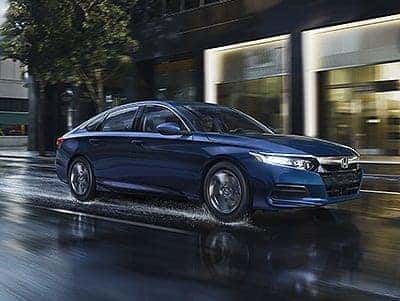 You may also see indicators for sub-items, including tire rotation, air filters, transmission fluid replacement, spark plugs, timing belt and engine coolant. These are occasional items that need to be addressed, but not as often as your A and B items.
Additional Scheduled Maintenance
In addition, every three years your brake fluid will need to be replaced. Your valves will be checked and adjusted every couple of service appointments. Finally, when you hit around 160,000 miles and every 160,000 miles thereafter your mechanic will look at your idle speeds to make sure everything is tuned and running as it should be.
Does Your Car Need Service?
If you're in need of service for your Accord or need advice on keeping up with your maintenance schedule, the certified Honda service technicians at Braman Honda of Palm Beach can help. We'll keep your Honda running on the Palm Beach, Wellington and Greenacres roads for many years, just like it did on the first day you drove off the lot.
Whenever you see any of your Maintenance Minder codes, or you know it's time for an appointment, give us a call or schedule an appointment online today.