Guide to Craft, Draft and Bites Wellington, FL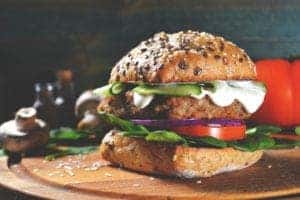 What's better than food and booze? If your answer was a resounding, "NOTHING!" then you're on the right track. And at the Craft, Draft and Bites event in Wellington, FL, you'll find exactly that.
As part of the 1st Annual Craft Spirits Festival that runs from Friday, November 17th to Sunday, November 19th, this festival offers up tastes of the area's best restaurants, breweries, and distilleries.
To get your stomach ready for all the amazing dishes and libations to be had at this unique affair, we're here with this Guide to the Craft, Draft and Bites Festival. So, buckle up and rev your engines for this all-out food and drink celebration.
Food and Drinks
When a festival centers itself around cocktails and other libations, you know that you're in for a treat. And at Craft, Draft and Bites, you're free to run wild among the one hundred spirits and craft beer exhibitors sprawled out over the Wellington Amphitheater.
Throughout the three days of this experience, you'll have a choice of tasting seminars to visit, all centering around a different type of liquor. Whether you're a bourbon connoisseur, a tequila lover, or any other kind of alcohol enthusiast, you'll find your perfect spot here.
On top of that, you can watch some of the best local mixologists face off on each day of this celebration at the cocktail-crafting competitions. That way, you'll get a first-hand look at some creative cocktail techniques, while also enjoying the entertaining skills of these master mixers.
Music and Entertainment
What's the perfect pairing to your favorite cocktail or beer? Music, of course! And at the Craft, Draft and Bites Festival, you can sit back and jam out to a lineup of exciting performers.
On opening day, November 17th, at 7:30PM, the Turnstiles will hit the stage and set a backdrop to the kickoff of this eagerly-awaited fiesta. The Helmsmen are next up in line on November 18th at 3:00PM, followed by the Alter Eagles wrapping up the day at 8:30PM.
And last but not least, The Flyers will tie a bow on this bash on November 19th at 3:00PM. These exclusive shows are included with general admission. Snag a pair of tickets today or check out the full schedule of thrills on the Craft, Draft and Bites schedule!