Your Complete Guide to Tire Maintenance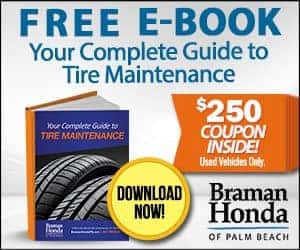 When it comes to getting the most out of your vehicle, there's nothing more important than the health of your tires. But how do you know what some the best practices are for keeping your tires in tip-top shape as long as possible?
Luckily, we're here to help you learn more about how you can extend the life and functionality of your tires so that you can continue on the road without a single hitch. With this Complete Guide to Tire Maintenance eBook, you'll discover more details about the essential components of tire care, including:
How to Know if Your Tires Are Failing
Tire Failure Warning Signs
Tire Health and Safety
Choosing the Correct Tires
Tire Maintenance
In this FREE eBook, well drill down a little deeper into the details of what it takes to preserve your tires so that they're always ready for any new adventure. In addition, our guide comes packed with coupons that'll help you save some cash when it's time for you to purchase a new set of tires.
With all the handy information found in this guidebook, why wouldn't you download it right away?