Car Maintenance Checklist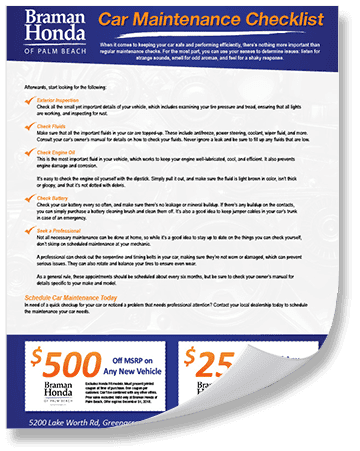 At Braman Honda of Palm Beach, we've put together this Car Maintenance Checklist to help you keep your car running at peak performance. By following its simple steps, you'll learn:
What fluids need to be changed regularly (other than just oil)
What to look for in an exterior check
The importance of visiting a certified mechanic
Car maintenance is actually a cinch, if you know what to look for and how to treat it. This FREE checklist with bonus coupons lays everything out for you. Download your copy today!