2019 Honda HR-V Review

The 2019 Honda HR-V is finally here, and drivers from Wellington, Boynton Beach, Palm Beach, and Lake Worth have all been eagerly anticipating this exciting new vehicle. Though how does it really fare out on the road?
Our team at Braman Honda of Palm Beach took the new Honda HR-V for a test drive to see how it stacks up and to learn more about its many features. Want to see what we thought? Read on for our complete 2019 Honda HR-V review!
Power & Performance
The 2019 Honda HR-V comes with a 1.8L engine that provides you with a solid driving experience. It gives drivers 141 horsepower and 127 lb-ft of torque.
It also comes with a Continuously Variable Transmission with Sport Mode, which provides a fun and sporty drive you won't be able to get enough of. The smooth transmission means you can barely feel the vehicle switching gears, providing comfort and control on the windiest of roads.
Dimensions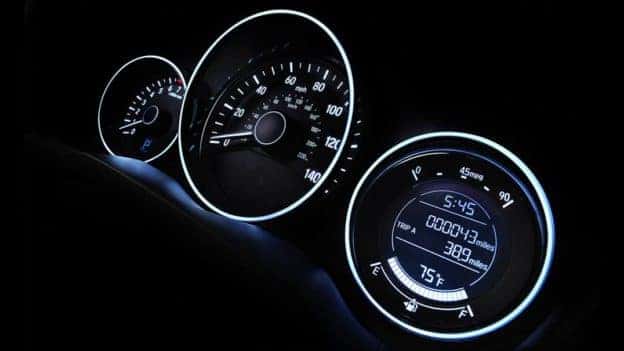 You'll have all the space you need on the go with the 2019 Honda HR-V. It comes with plenty of room for all your passengers to stretch out, so whether you're piling in for a night out on the town or taking the kids to school, there's room for everyone and all their stuff, too.
It comes with 39.5 inches of headroom, 53.1 inches of hip room, 41.2 inches of legroom, and 56.8 inches of headroom. All told that adds up to over 100 cubic feet of passenger volume.
Storage is a snap with this versatile vehicle. It gives you 24.3 cubic feet of cargo volume with the seat up; put the seat down, and that number jumps to 58.8 cubic feet of cargo volume—perfect for when you have tons of stuff you need to bring on your next big trip.
Safety Options
The 2019 Honda HR-V comes equipped with an assortment of safety features designed to help keep you secure and in control when you're out on the road. It comes with a rearview camera that has multiple angles, allowing you a comprehensive view of what's going on behind your vehicle. The camera also comes with gridlines, making backing into a tight parking spot easier than ever.
Vehicle Stability Assist™ with Traction Control is another great feature offered by Honda. It helps your car maintain balance on the road, no matter the driving conditions. If the system feels a wheel leave the ground due to a sharp turn or slippery road, it will adjust to keep all four wheels steady and secure, giving you the control you need to stay safe.
Test Drive the 2019 Honda HR-V Today
With power, versatility, and a ton of great features the whole family will love, it's easy to see why the 2019 Honda HR-V is so popular. Now it's time for you to see it for yourself and decide if this car is the right choice for you and your family.
Head on over to Braman Honda of Palm Beach today, and we can help! We'll show you around our extensive inventory, answer any questions you might have, and help you schedule a test drive in the car of your choice. Whether you're exploring Wellington, Boynton Beach, Palm Beach, or Lake Worth, we're sure to have the vehicle that's right for you!